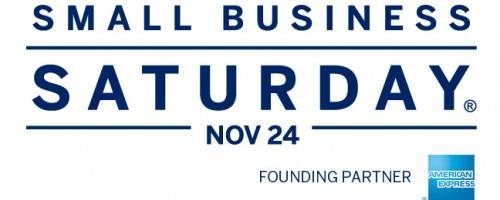 THANKS FOR PARTICIPATING IN SMALL BUSINESS SATURDAY!
Nov 26, 2012
THANKS FOR YOUR PARTICIPATION IN SMALL BUSINESS SATURDAY! WE THANK YOU FOR YOUR CONTINUED SUPPORT AND HOPE YOU WILL CONTINUE TO SHOP SMALL THROUGHOUT THE YEAR!
THANKS AGAIN FOR YOUR HELP IN MAKING A BIG IMPACT ON SMALL BUSINESSES IN OUR COMMUNITY.
Share your thoughts, leave a comment!
Comments (1)
CHERYL on Nov 26, 2012
YOU'RE WELCOME!