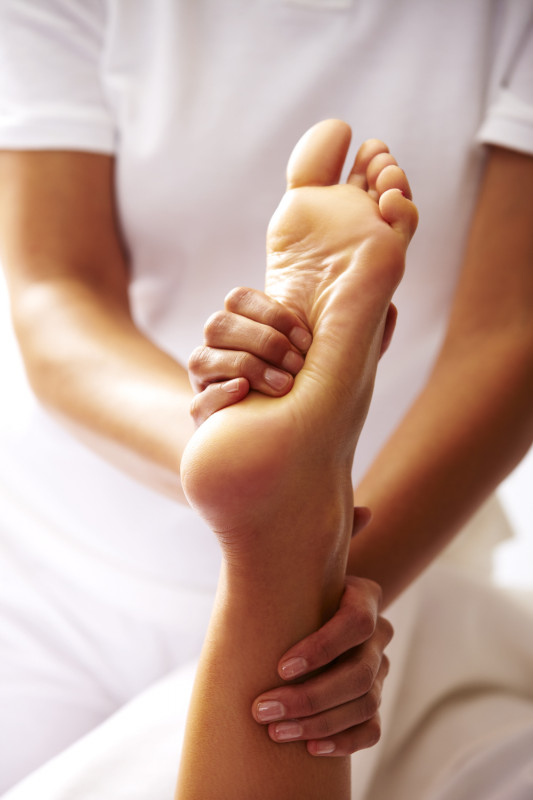 Plantar Fasciitis
Elements Massage Paradise Valley Feb 17, 2018
Plantar fasciitis is one of the most common causes of heel pain. It is a condition where the tissue located in the arch of a foot is inflamed. Symptoms begin with a mild pain located in the heel area that then begins to shoot towards the arch. Accompanied by moderate to severe tenderness, plantar fasciitis can interfere with your regular activities.

Known Causes
Attributed to overuse or overstretching of the thick tendon that runs under the food and connects to the heel bone. Other factors that increase the likelihood of this condition include tight calf muscles, ill-fitting footwear, high arches, overpronation, being overweight, or by injury.
Common Treatments
Most treatments aim to address the painful symptoms of plantar fasciitis. The most common treatments include:
Care
From light stretching to professional massage of the tight fascia and lower leg muscles, taking care to reduce pain and inflammation should be your first priority followed up with wearing comfortable shoes and taping your feet for additional support.

Exercise
Specific exercises to strengthen the fascia and calf muscles can be done at home and should be incorporated into a daily routine at the advice of your doctor.

Surgery
A very last resort, a surgery called plantar fascia release can aid in reducing the pull and stress on the tendon to achieve relief.
Share your thoughts, leave a comment!
Comments (0)