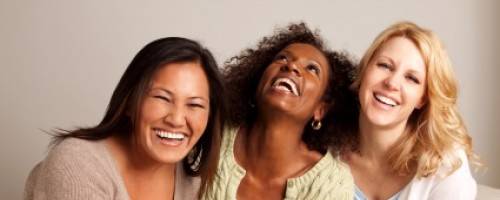 The Habits of Supremely Happy People
Oct 16, 2013
"Did you know that pleasure is 'the whipped cream and the cherry' that adds a certain sweetness to satisfactory lives founded by the simultaneous pursuit of meaning and engagement." All you have to do is follow these habits of supremely happy people! (Hint: they're easy!)
Our favorites are:
The right music can be just as effective as ten massages for reducing anxiety.
Getting a good night's sleep is effective for emotional stability and improving mood.
If you walk the walk (long strides, head up, arms swinging) you feel happier!
Laughter is the best medicine: it helps with pain and stress tolerance.
Face to face interactions with friends gives a sense of belonging. Texting or FaceTime doesn't qualify.
Getting into the "flow" by (voluntarily) engaging in a challenging activity that you find enjoyable!
Read the whole ARTICLE to find out all the traits of supremely happy people, and find which ones are right for you!
Share your thoughts, leave a comment!
Comments (0)