November is finally here! The weather is finally cooling off as fall settles into its peak, and sweaters are coming out of storage in response. But cold weather also means changes in more than just our wardrobe – it means changes in the air and how our bodies respond to it. Colder weather can bring with it muscle tension and other aches, as well as new seasonal health concerns. But there's no need to run to a pharmacy right away! Therapeutic massage from Elements Massage Gilbert helps keep the body relaxed, balanced, and in the best condition to make the new weather something to enjoy instead of something to dread!
Cold weather can irritate joint or tendon pain and increase muscle tension by reducing the circulation of blood. Massage has been shown to be effective at combating all of these symptoms. Massage is crucial for increasing circulation, which can help to reduce stiffness and the health of extremities as the weather cools down. Improved circulation also helps keep the body warm and balances out hormone levels, which works to reduce stress levels and promote relaxation. During the colder weather, a Hot Stone massage may be just what you're looking for. This type of massage is where our experienced therapist uses smooth, heated stones, either as an extension of their own hands, or by placing them on the body while they massage other areas of the body. The heat can be both deeply relaxing and help warm up tight muscles so the therapist can work more deeply, more quickly. Although many people find the warmth of the hot stones to be comforting and get this type of massage for relaxation.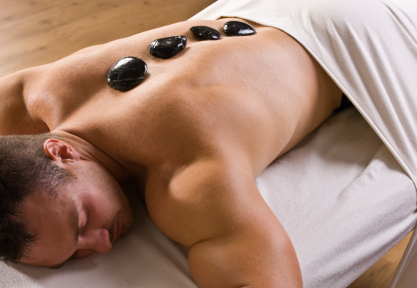 Massage therapy is also linked to boosts in immune system functioning, which is perfect for protecting yourself against those seasonal bugs like the cold and flu! However, it's important to remember that you should only receive massage while you're healthy. If you're currently suffering from flu symptoms, wait until you have been symptom free for twenty-four hours to schedule a massage. This keeps everyone in our studio healthy, and also prevents overworking your already tired body.
Don't let the colder weather get you down with sore joints and tense muscles. Schedule a therapeutic massage to release that tension, improve circulation, and boost your immune system so you can enjoy all of the fun fall has to offer! Elements Massage Gilbert 480.726.2222.