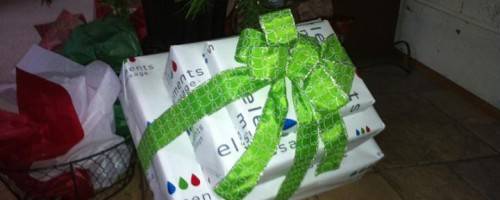 Southeastern Wisconsin Elements support Leukemia & Lymphoma Society
Jodi Nov 20, 2013
Thanks to Karen Wenzel for organizing the upcoming Trees of Hope event, benefiting the Leukemia and Lymphoma Society of Wisconsin. Karen invited Elements to decorate a tree to be auctioned off at the 11/23/13 event. Monica Gundrum, owner of the Delafield location, lead the decoration activities across the studios and helped us deliver a beautiful, stress-relieving tree stocked with massage certificates and other implements of peace and tranquility! Great job Monica! Check out www.treesofhopeWI.org to learn more about this great event!
Share your thoughts, leave a comment!
Comments (0)
The Elements Way.®
Therapeutic, handcrafted, and personalized massage.
Our Studio Location
Elements MassageElm Grove
2 Miles East of Brookfield Square Mall
12920 W Bluemound Rd
Elm Grove, WI 53122
p. (262) 754-3850
View Map Favorite
Hours of Operation
Mon - Sat 9am - 9pm
Sun 9am - 7pm