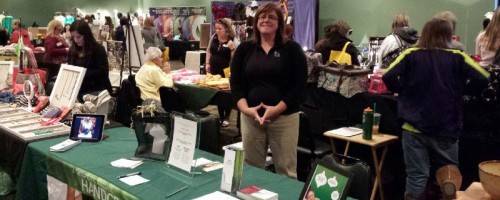 MBA Women's Council "Shop Til You Drop" event
Jodi Nov 8, 2013
Last night Elements was at the MBA Women's Council "Shop Til You Drop" event in New Berlin. The event benefited the Becky Werner Menengitis Foundation. It was a really cool event with lots of great holiday gift items. I was there representing Fantastic Sams (our hair salon on the north side of Brookfield) and Elements. I was surrounded by 31 bags, Stella Dot jewelry, amazing looking bakery items, and handcrafted kitchen products...really cool stuff! This was their 4th annual event. I would reccomend it to anyone looking for some special holiday gift items!
Share your thoughts, leave a comment!
Comments (0)
The Elements Way.®
Therapeutic, handcrafted, and personalized massage.
Our Studio Location
Elements MassageElm Grove
2 Miles East of Brookfield Square Mall
12920 W Bluemound Rd
Elm Grove, WI 53122
p. (262) 754-3850
View Map Favorite
Hours of Operation
Mon - Sat 9am - 9pm
Sun 9am - 7pm