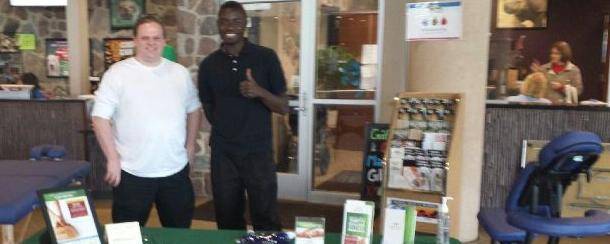 Elements Supports the Arthritis Foundation Jingle Bells 5K in Wauwatosa
Jodi Nov 4, 2013
Elements was on hand on Sunday November 3 at Milwaukee County Zoo in Wauwatosa to provide compliementary massage to the participants and supporters of the 2013 Jingle Bell 5K benefitting the Arthritis Foundation.
We met a lot of folks who were there supporting themselves or a loved one. We heard a lot of inspirational stories and were grateful to be there! We tried to get Jonah to swim with the polar bears for an extra donation, but he wasn't going for that! Oh well, it was a wonderful event.
Share your thoughts, leave a comment!
Comments (0)