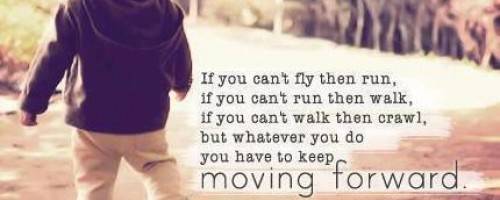 A Bit of Inspiration...
John L. Pantera Feb 27, 2013
Perhaps Dr. Martin Luther King, Jr. was not only talking about social progress, but also the need to keep moving to be well. Ask any healthy, vibrant person in their 90's what their secret is and they'll tell you...just keep moving.
Make movement your goal today, all else will fall into place.
JLP
Share your thoughts, leave a comment!
Comments (0)
Tag added 9/26>----------start