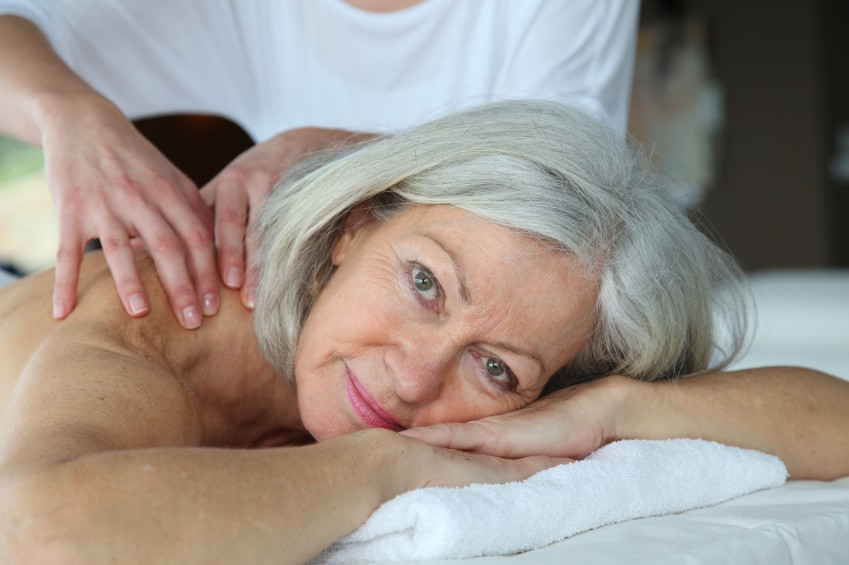 Massage Can Help Manage Menopause
Elements Massage Central Scottsdale Dec 8, 2014
With more than four million women currently going through menopause, and another four thousand entering this stage of life every day, it's important to keep in mind this is an entirely natural process that doesn't need to be feared or considered a disease. However, it is equally important to remember that there are resources and ways to help mitigate the less than pleasant side effects of this change. Just because it's natural, does not mean it is comfortable or enjoyable, but there are ways to ease some of the experiences that are linked to the stress that often accompanies menopause. One of the best methods to do so is with therapeutic massage.
Therapeutic massage is an excellent way to help deal with the unpleasant symptoms that many women experiencing menopause face. Tightness in the lower back and abdomen are frequent side effects of the physical changes your body is undergoing, and massage can help ease this tension, reducing pain and discomfort. In turn, lower levels of pain makes it easier to go about regular activities and feel less hindered in your day-to-day life. Massage is an excellent way to reducing stress levels and boosting overall relaxation, and women experiencing menopause will certainly benefit from this. There is some evidence to suggest that stress and symptoms of menopause are positively correlated – higher levels of stress occur alongside more intense symptoms. Weekly sessions of massage therapy reduce stress at the physiological level by rebalancing hormones in the blood and relaxing muscle tension. Menopause can be a time of intense anxiousness as a woman adjusts to a new time in her life, so using massage therapy to ease this tension and transition is incredibly healthy and also non invasive.
If you're one of the millions of Americans experiencing this change, then consider massage therapy as a natural, nonmedical way to ease the symptoms. It provides physical benefits, as well as mental ones by providing a space for calm reflection and escape from the daily stresses that only intensify the discomfort that can occur with menopause. Call Elements Massage Central Scottsdale and book an appointment to see for yourself how therapeutic massage can help! 480.941.3077
Share your thoughts, leave a comment!
Comments (0)