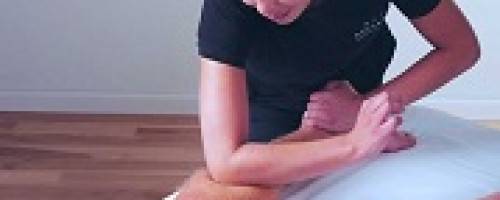 Interrupt the Pain Cycle
Elements Massage Scottsdale on Shea Dec 30, 2013
Muscles can become tense, stiff, and painful for a variety of different reasons. Poor posture, repetitive movements, uncomfortable chairs at work, exercise, injury, and even stress can contribute to pain that leaves your muscles functioning less effectively. Having this type of stiffness and pain can lead to something called "the pain cycle," a phenomenon where overcompensating for sore muscles leads to even further discomfort.
Muscles that are constantly stiff and tense from daily activities eventually become just "a part of life," and habits develop to deal with it. Most of the time, these habits involve moving in a specific way to avoid the pain. However, this often leads to an imbalance and joint stress that only creates more soreness. Massage therapy interrupts this pain cycle in a number of ways that can help you break these habits. A therapeutic massage technique, like deep tissue massage, releases toxins and relaxes sore and stiff muscles, which can make movement easier. It also has an analgesic affect – massage blocks pain signals from reaching the brain and releases endorphins, which are the body's natural painkiller. Relief from pain, increased blood flow, and improved flexibility breaks the pain cycle, and gives you a chance to get back on track with healthy movements that put your body through less stress. Book an appointment with Elements Therapeutic Massage Scottsdale on Shea to get yourself back on track and break your cycle of pain!
Share your thoughts, leave a comment!
Comments (0)