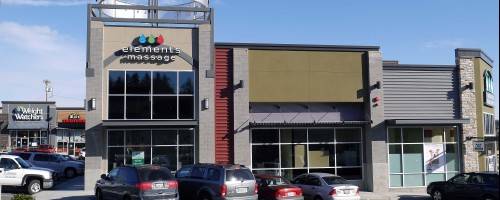 WE ARE OPEN!
David Brown & Michael Hrankowski, Co-owners, Elements Massage Alderwood Feb 14, 2014
ELEMENTS MASSAGE NOW OPEN IN ALDERWOOD
We are proud to announce the opening of Elements Massage Alderwood located just north of Alderwood Mall in the Northpointe Shopping Center. After seven weeks of construction and two weeks of set-up, preparation and staff training we opened to the public on Saturday, February 8th to a fully booked schedule.
Share your thoughts, leave a comment!
Comments (1)
Argeli (206) 852-2883 on Mar 18, 2014
Please cancel appointment booked for Friday at 3:00pm on 4/4/2014. I will be out of town. Thanks.