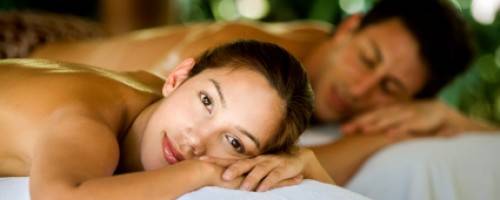 What to Look for in a Massage Therapist
Elements Massage Aurora Tower & Hampden Nov 3, 2014
At this point, we are pretty confident that we have convinced you of the healing potential of massage therapy. The list of demonstrated health benefits gets longer and longer all of the time and there is no arguing that a good massage session feels great! Now let's get into the details.
Once you have chosen to take the plunge and incorporate regular massage therapy into your wellness routine, it is of utmost importance that you select the right massage therapist to fit your needs. Just like any other wellness professional, it is critical that you develop a relationship of trust with your massage therapist so that you can communicate openly, honestly, and effectively about any pains or physical considerations that might effect a session. To help you in making that selection, we have compiled a list of the top 5 qualities to consider in a massage therapist:
Physically projects the atmosphere that they are trying to present: You can walk into a massage studio and get comfortable on the table with all of the soft music and the dim lights and the soothing fragrances, but if the massage therapist walks in looking tense or unprepared or not confident in their ability to provide you with a wonderful experience, the mood will be ruined. That is why it is just as important that massage therapists represent themselves as an extension of the atmosphere that they are welcoming you into for a healing and relaxing experience.
Strong intuition: While this one might be difficult to measure at a glance, it can be quickly deduced by the way that a massage therapist introduces themselves or begins a massage session. A great massage therapist will quickly develop a rapport with their client by being able to recognize where tension lays both physically and emotionally and by focusing on those areas first.
Customer service skills: This quality is exemplified in a massage therapist's ability to make a client feel like they are their one and only focus and to communicate a strong sense of empathy and a desire to find the root source of their pain or discomfort. In this industry, good customer service begins the moment you walk into a studio so keep your eyes out for any cues in the front of the house that might indicate that all is not well in the back of the house.
Physical ability: Not to say that less fit people cannot provide a wonderful massage experience; it's just that a person that looks healthy themselves communicates the fact that they live and breath the type of healing therapy that they are preparing to perform on you. A great massage session requires a lot of stamina and dexterity on the part of the massage therapist so a more physically fit person would likely be up to the task at hand. This is not a hard and fast rule or anything, just one of the visual cues that you can use when trying to select a massage therapist that will match your needs.
Proper Technique: Technique may be hard to ascertain before actually having a massage session, which is why it is important that you try sessions at different studios and by different practitioners to get a clear idea of the types of things that you like about a massage therapist or session versus the types of things that you do not like. Once you go through a few sessions, you will get a great idea of what works for you, which will enable you to more effectively choose a regular massage therapist and communicate with them about your unique needs.
This list is hardly conclusive and overlooks the most important quality in a potential massage therapist, which is someone that you as the client "feel" good communicating with. Trust your intuition to lead you into a long-term relationship with massage therapy and a massage therapist.
At our Elements Massage Tower and Hamden studio, we stand behind our professional staff. To provide our clients with a unique and therapeutic experience, we also offer a satisfaction guarantee. This means that if you receive a massage with us and are unhappy, we invite you back for your next massage on the house.
Share your thoughts, leave a comment!
Comments (1)
Jade Brunet on Aug 25, 2016
I am thinking about getting my first massage soon to decrease stress and rejuvenate my mind. I now know that a good massage therapist will have a strong intuition. I will also need to find someone that will offer beneficial services for a price within my budget. http://www.twobunchpalms.com/spa/the-grotto
The Elements Way.®
Therapeutic, handcrafted, and personalized massage.
Our Studio Location
Elements MassageAurora at Tower & Hampden
SW Corner of Tower & Hampden
3571 S Tower Rd, Suite A
Aurora, CO 80013
p. (303) 400-4545
f. (303) 400-8787
View Map Favorite
Hours of Operation
Mon - Sun 9am - 9pm
7 Days a Week!