For some odd reason, many people are under the impression that licensed massage therapists don't undergo rigorous training. But it entails much more than a couple of classes and training sessions. A while back, Elements of Rockville Centre published a blog about the risks of patronizing unlicensed massage therapists. But this time, we're going to focus on the path to licensure.
How Much Training do Licensed Massage Therapists Need?
According to the New York State Education Department (NYSED), licensure in massage therapy is awarded to applicants who:
Are of good moral character
Are at least 18 years old
Have met the education and examination requirements.
Have met the experience requirements
Have completed a course in CPR within three years of licensure
The Education Requirement
The NYSED mandates that applicants graduate from an accredited school or institute of massage therapy. Here's where people have misconceptions—they often think that massage school involves some easy hands-on work for a few weeks. However, it is far more intensive and demanding.
At massage therapy school, students participate in both theoretical and practical training.
Theoretical Training
Theoretical training entails the extensive study of subjects such as the following:
Practical Training
The practical side includes hands-on bodywork, as well as education on proper hygiene and the management of emergency situations. Students practice a large portion of the bodywork on one another in order to understand not only what it's like to give a massage, but to experience the healing powers of one firsthand.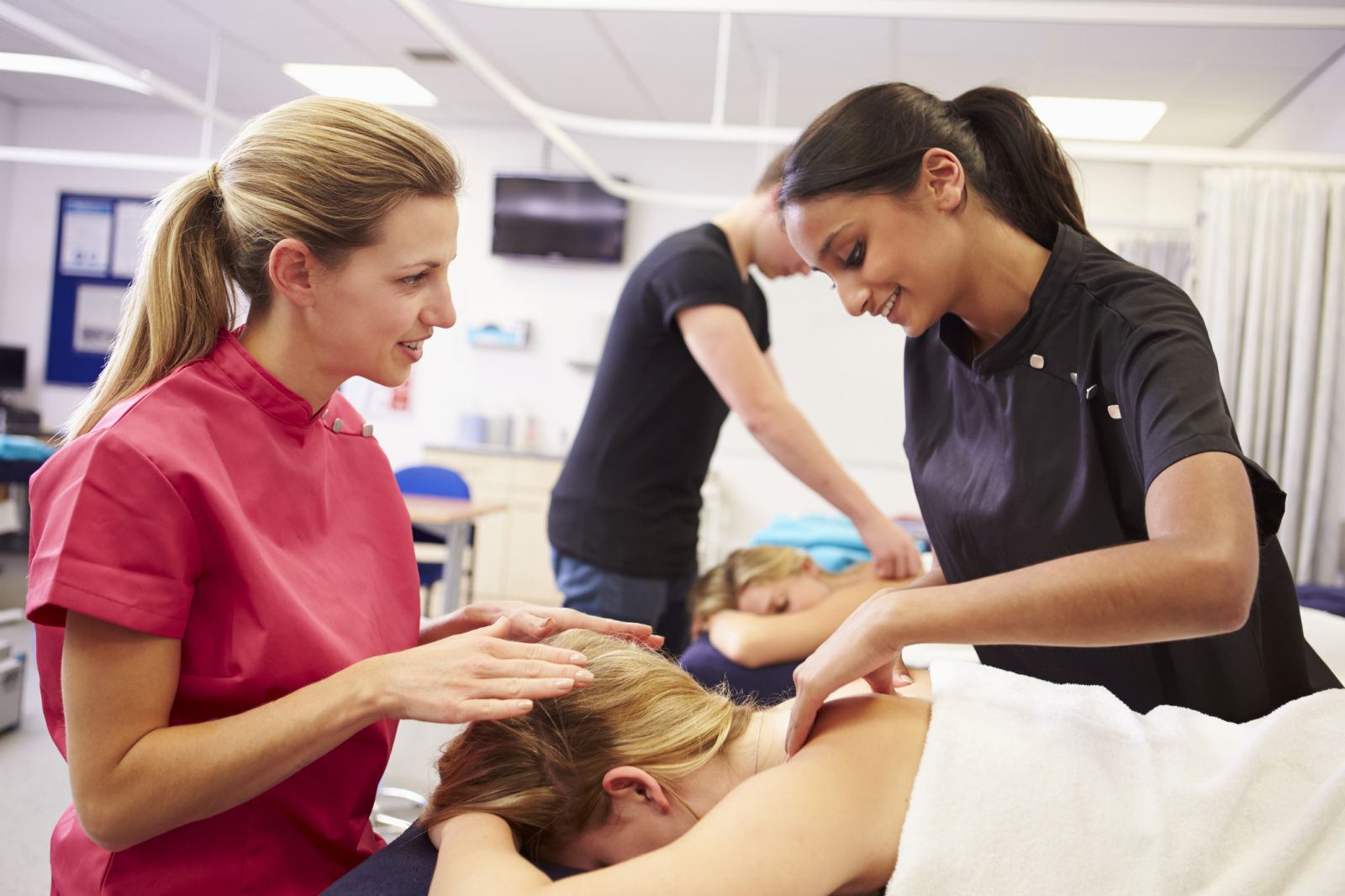 In total, the NYSED requires a minimum of 1,000 hours of classroom instruction, with a minimum of 150 hours hands-on practice, in order to become licensed.
The Examination
Before becoming licensed massage therapists, applicants must also pass an in-depth examination. The test includes a total of 140 questions which are divided into four sections:
Assessment and evaluation. This part ensures that applicants are able to gain a physical understanding of each client in order to properly execute a massage.
Development of a treatment plan. This part guarantees that applicants are able to use the proper modality for each client.
Application of treatment skills. This part includes preparation of the client and the massage room, as well as education of the client on massage pre- and post-care.
Professional responsibilities and ethics. This part confirms that the applicant understands laws and regulations regarding massage therapy, including the upkeep of client records and implementation of first-aid practices.
Requirements to become licensed vary among states and countries, so therapists who were not trained in New York are still evaluated by the NYSED prior to practicing.
Clearly, licensed massage therapists have a ton of experience behind them—and for good reason. Massage is a complicated practice that requires a ton of knowledge. You can be assured that all the massage therapists at Elements of Rockville Centre are properly licensed.
And one final reminder: do not patronize unlicensed massage therapists. Not only is it illegal, you can also suffer serious bodily injury as a result of malpractice.
Learn About the Modalities our Licensed Massage Therapists Practice!