Your hectic lifestyle is probably one of the main culprits behind your unhealthy diet. You're always on the go, with no time to prepare a healthy meal. Plus, junk food's easy accessibility and low price is no help, either. So, the burden falls on you to have healthy food available when it's time to eat. Here's how you can do it.
3 Strategies for Having Healthy Food at Your Disposal
1. The Meal Prep Ritual
Preparing wholesome meals in advance is undoubtedly the best way to have healthy food around at all times.
Think about it. When you don't bring lunch to work, you've got to run out to grab a bite to eat on your break. Assuming you only have a half hour to eat, you're pressed for time. You also don't want to spend a ton of money each day. The logical conclusion, therefore, is something cheap and unhealthy.
The same happens after a busy workday. You get home, you're tired and you don't feel like cooking. Next thing you know, you're in front of the TV, three glasses of soda deep and halfway done with a quart of sesame chicken from your local Chinese restaurant.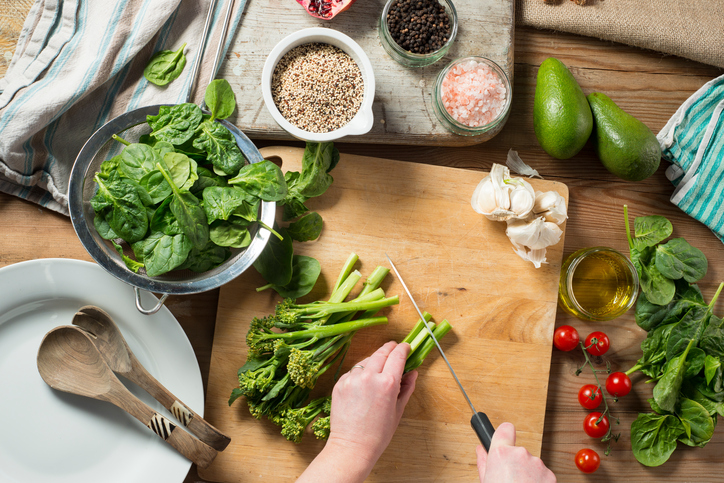 To avoid this, Elements of Rockville Centre recommends dedicating a few hours each week (probably on a Sunday, when you're free) to preparing nourishing meals in advance. It's way easier than cooking for each meal individually—after all, it takes the same amount of time to bake several chicken breasts as it does to bake one.
You can also try freezing premade meals to ensure they don't go bad.
Meal prep will save you time, money and guarantee you've always got a nutritious choice on hand. It's a great habit to get into.
2. Meals Made for You
If the thought of cooking your own healthy food is terrifying, whether you're a bad chef or simply lazy, fear not. Healthy food delivery services, which prepare and deliver delicious and nutritious cuisine straight to your doorstep, are becoming increasingly popular.
Just Google "healthy meal delivery service" and research your options. It may cost you a little more than DIY meal prep, but you may find your fresh, new diet is worth the extra few bucks.
3. The Wholesome Snack Mentality
The downfall of many healthy diets is snacking. Perhaps the controlled portions of your new diet have left you a bit hungrier than usual. Eventually, you reach a moment in which your willpower vanishes, and you binge on sweets.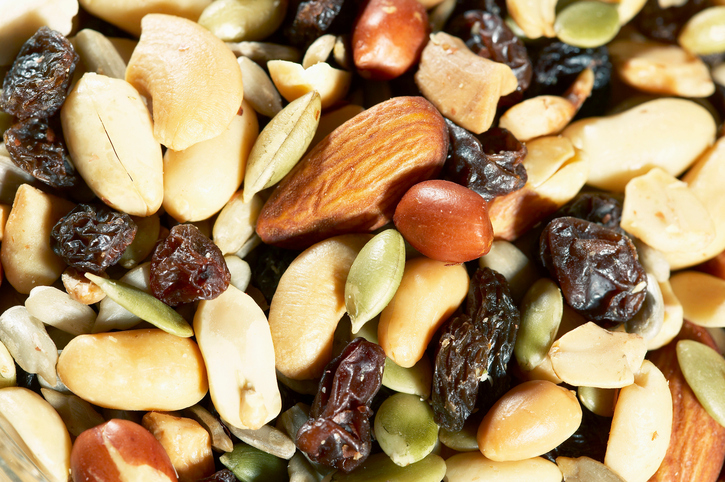 Having the right snacks available involves a lifestyle change on your part. You've got to stock your pantry and workplace with snacks you won't feel guilty about eating, and skip the sugary stuff. Keep nonperishable-food staples like the following in your cabinets and desk drawer:
Almonds
Sunflower and pumpkin seeds
Freeze dried fruit
Dark chocolate
Roasted chickpeas
You'll be happy to know that all of the snacks listed above are scientifically proven to improve your mood. Meaning, you'll eventually associate your elevated mood with these healthy snacks, making you more likely to eat them instead of junk food.
Sticking to a healthy diet becomes much easier when you've got nourishing food at your disposal. If you've got some meal prep tips of your own, share them with Elements of Rockville Centre! We'd love to try them out!
Try Some Delicious Vitamin-Packed Green Smoothies that Curb Cravings!