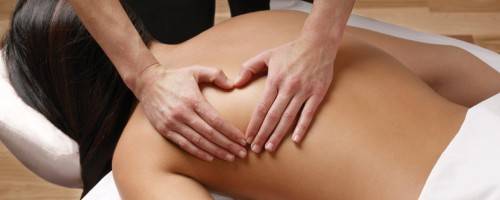 Multiple Massage Benefits: More is More
Trudie Gauerke Aug 15, 2012
You've probably heard the expression Less is More. While that may be true of minimalist design or décor, a new study led by Emory University School of Medicine's Mark Hyman Rapaport, MD, proves that More is More when it comes to massage. To study the cumulative beneficial effects of weekly Swedish massage therapy, volunteers over a five-week period received a Swedish massage once or twice a week, or a light touch control. Speaking on the study in the August issue of the Journal of Alternative and Complementary Medicine, Rapaport says, "We believed the frequency of massage or the interval between massages may have different biological and psychological effects than a single session." As a result, measureable changes in the study participants' immune and endocrine responses occurred, persisting for several days to a week, depending on the frequency of sessions.


This news confirms what many practitioners such as Anne Williams have long believed. Williams, an author and education director with Associated Bodywork & Massage Professionals, says, "Practicing massage therapists know that people who get massage regularly demonstrate greater improvement and notice a reduction in pain and muscular tension, as well as an improvement in posture." In the case of massage, More is More—with more frequency comes more benefits. At the same time, More is Less—less pain and tension, that is.
Share your thoughts, leave a comment!
Comments (0)