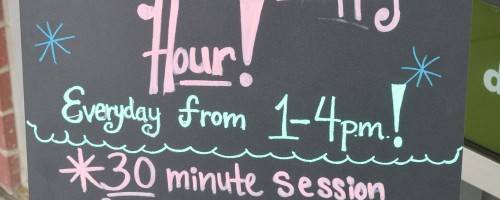 Massage Happy Hour
Elements Massage Paradise Valley Jun 18, 2014
At Elements Paradise Valley studio, we are excited to announce our new Massage Happy Hour that runs everyday from 1-4pm!
We know that massage and happiness are synonymous so we've created a special time just for our clients to come in and receive a half hour session for only $30. Instead of imbibing in the typical post-work drink scenario, why not treat yourself to something that's good for your mind and body.
Several benefits of massage are:
- Reducing stress and anxiety levels
- Relief from chronic headaches
- Ease of insomnia and boosting sleep patterns
- Boost circulation and oxygenation of blood
- Promote immune system function
- Ease muscle aches and pains
- Help achieve relaxation and a calm state of mind
Plus, if you join our Wellness Program, we'll give you a free upgrade on your next visit. More information about the fantastic perks of becoming a member here: Elements Paradise Valley Wellness Program
Share your thoughts, leave a comment!
Comments (0)