Elements North Seattle Massage Specials
Member Rewards - a little something extra just for our North Seattle Wellness Program Members
In addition to the $30-$50 price reduction members enjoy every time they come in for a massage, we like to throw in a little something extra each month, just to show how much we appreciate our North Seattle Wellness Program members. In the month of August, Members receive $20 off their 3rd or more visit! To find out more details click here.
Cupping Massage at Elements North Seattle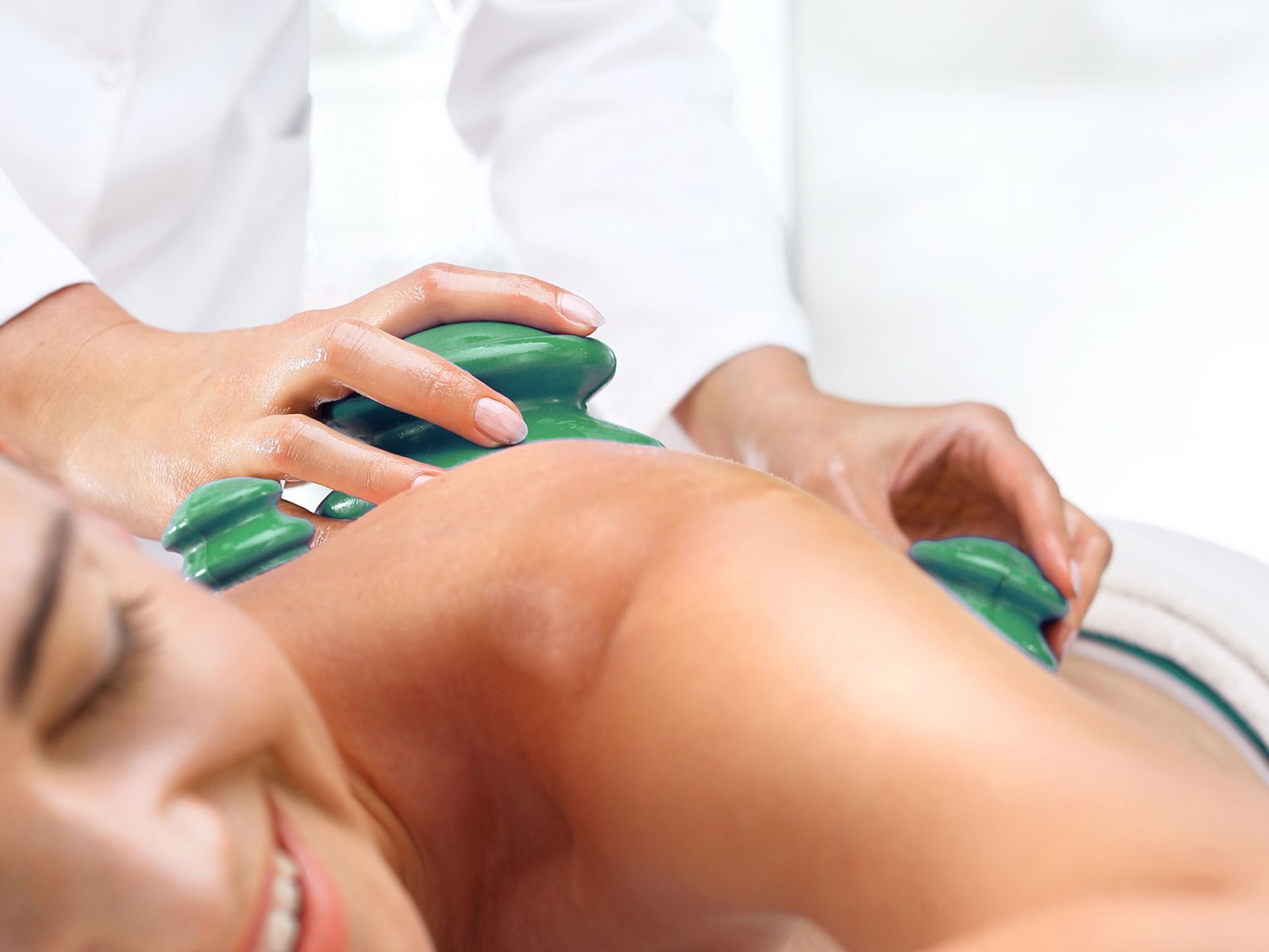 Elements Massage™, North Seattle is proud to offer Cupping Massage as an additional option for your next massage session. While this is a new modality at Elements Massage™, Cupping Massage is an ancient and time-honored practice.
Cupping Massage has been used for over 3000 years to treat many different ailments ranging from musculoskeletal, dermal and digestive to psychological conditions, such as anxiety, depression, and stress.
Cupping Massage is a safe and non-invasive modality that uses suction cups to create decompression rather than tissue compression. Decompression helps relieve aching muscles and joint stiffness, reduce inflammation and provide relief for many acute and chronic conditions. While some people find cupping mildly uncomfortable to start, others find it an enjoyable experience and quite relaxing.
Cupping Massage can be beneficial in treating the following:
Pain – Caused by migraines, and back pain among others.
Stress – Cupping provides the same effects as a deep tissue massage. As blood flow increases and improves, you will experience a sense of relief and relaxation.
Injuries – Cupping brings healthy blood flow to the injured tissues to aid in the healing process, while also drawing toxins away from the area.Injuries such as plantar fasciitis and carpal tunnel can be treated very well with cupping.
Digestion – When the abdomen is treated with cupping, it can release, stress and stiffness in the muscles.Once the tissues relax, a better movement is gained, leading to better digestion.
Respiratory Issues – Using suction cups on the chest can increase blood flow and drain lymphatic fluid.This can create relief from seasonal allergies, and chest infections.
As with all sessions at Elements Massage™, your Cupping Massage sessions are backed by the Elements Promise™. Our Promise states that if the massage session does not meet or exceed your expectations, the next one is on us. We take pride in providing an excellent massage session for every client, and we believe you deserve the best.
Many clients are excited by the amazing effects of Cupping Massage. Add this new modality to your next session at Elements Massage™ to experience the benefits yourself.
New Clients Receive $30 Off!
First time here at Elements™? You'll receive $30 off any session 1-hour or longer. So add hot stones if you like, choose a 1-hour, 90 minute or 2-hour session and ENJOY! We're delighted you found us.
First, We Listen to YOU from WellBiz Brands on Vimeo.
We post specials and daily Appointment Availability on our Facebook page.
You will have to be logged into Facebook to access our page. Just click here.
Packages
We offer 1-hour, 90-minute, and 2-hour massage sessions at discounted prices with our 3-pack, 6-pack, and 12-pack massage session packages! Visit our gift card page here to learn more.