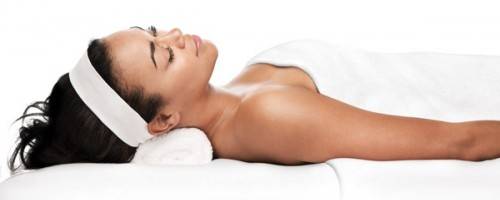 What are the Benefits of Getting a Full Body Massage?
Live Strong | Shelley Frost | Feb. 03, 2014 Dec 1, 2014
Overview
Massage involves the rubbing and manipulating of muscles, tendons, skin and ligaments. Massage has moved beyond the walls of your favorite spa to medical settings, such as clinics and hospitals. A full body massage offers multiple benefits, both physically and psychologically. Consult a physician before having a massage if you have medical conditions, such as cancer, fractures, blood clots, rheumatoid arthritis, osteoporosis or if you are pregnant.
Reduced Stress, Anxiety and Depression
A massage reduces stress levels in most people. Massage may also help manage or reduce the symptoms of anxiety and depression. While no studies prove that massage reduces depression symptoms, some people with depression feel that their symptoms decrease after massage. Associated Bodywork & Massage Professionals reports that massage offers other benefits for your well-being, such as better sleep, increased energy, better concentration and less fatigue.
Pain and Stiffness Relief
A full body massage can relieve pain and stiffness in the body according to Associated Bodywork & Massage Professionals. The full body massage may release endorphins, which act as a pain reliever. Massage sometimes helps relieve migraine pain. Muscles that are tired, overused or otherwise sore are able to relax and soften through the massage. A massage may help an athlete's sore muscles after a hard workout or benefit a sports injury.
Increased Circulation
Associated Bodywork & Massage Professionals states that massage can increase circulation by assisting oxygen and nutrients to reach tissues and organs. A massage may help control blood pressure. While these benefits may offer positive medical benefits, you should continue regular medical care with your health care professional, particularly if you have a medical condition.
Immune System Function
A full body massage may increase your immune system's functionality according to Associated Bodywork & Massage Professionals. The massage stimulates the lymphatic system, which assists the immune system protect the body.
Skin Benefits
A full body massage helps remove dead skin cells over the entire body for improved skin tone. The stimulated blood flow benefits the appearance and health of the skin. The massage can also encourage tissue regeneration, which may help reduce the appearance of scars and stretch marks according to Associated Bodywork & Massage Professionals. Depending on the kind being used, the massage oil may provide moisturizing and other benefits to the skin.
Share your thoughts, leave a comment!
Comments (7)
Body Massage on Mar 23, 2017
Nice Blog post thanks for posting this benefits of body massage
if any buddy want body massage in ranchi then visit : http://www.body-massage.co/

Anny Smith on Apr 14, 2017
Nice Post. Thank you for sharing such kind of post. It's really very informative post. I appreciate your post. If you want to know more about Body Massage, You can visit at - http://www.apsense.com/article/body-massage-and-essential-oils-complete-relaxation-tempting-aroma.html
raj on Apr 15, 2017
Beautiful blog about <a href="http://www.royalespa.in" rel="nofollow">body massage</a>
Ankita Verma on May 22, 2017
Sam Spa Center Offers standarized Services, Our Spa Center is designed for individual shower room where you can your own time in case of bathing and steaming.In our spa center spa experts of our company have designed natural treatment where you will come across with different herbal and ancient techniques.http://samspacenter.com/
jassica james on Jun 21, 2017
Dear Sir Thanks for sharing this helpful post i read and do practically for our website.

Phillips Massage on Dec 07, 2017
Love your body, the way you love yourself! That's why don't miss the opportunity for a male to male body massage in Mumbai.You will be provided with the best sensual body massage. Catering to the needs of the customers. Just go for it for a full male to male body massage in Mumbai.

http://www.bodymassage.co.in/male-to-male-body-massage-delhi
http://www.bodymassage.co.in/male-body-massage-in-gurgaon
http://www.bodymassage.co.in/male-to-male-body-massage-in-mumbai
http://www.bodymassage.co.in/male-to-male-body-massage-in-pune
http://www.bodymassage.co.in/male-body-to-body-massage-in-delhi-ncr

Latoya Anderson on Feb 06, 2018
What really got my attention was how you said that by getting a full body massage, you can reduce your stress level and the symptoms of anxiety and depression. My sister is going through a divorce right now, and I noticed how stressed she is because of it. Since her birthday is coming, I'm interested to treat her to help her reduce her stress level and prevent her anxiety from being triggered. I will make sure to bring my sister to spa salon for a full body massage soon. Thanks! https://lansingwellness2.com/