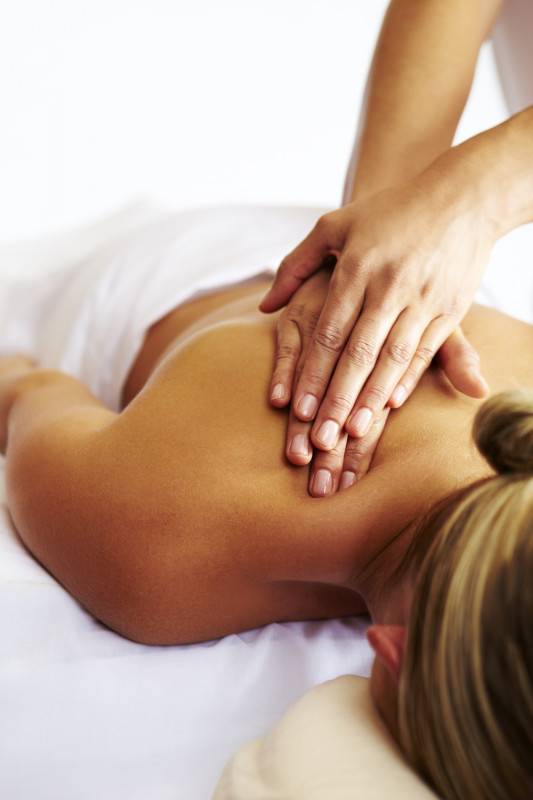 No Need to Dig Deep for Benefits with Deep Tissue
Elements Massage Glendale Aug 4, 2015
Muscles are comprised of layers of tissue and fibers, which can give stiffness and pain places to hide that stretching and lighter touch massages simply cannot get at. Fortunately, there is a massage therapy technique that is meant to specifically address those knots and aches that sit in deeper layers of muscles and tendons – deep tissue massage. With it's less rhythmic in its strokes and more focused pressure, deep tissue massage has many benefits, such as relief from chronic pain, reduced blood pressure, and injury recovery.
With deep tissue massage, therapists use slow and deliberate strokes to release tension that has accumulated in the deeper layers of muscles in order to get beyond the surface of tense, sore muscles and address the issues at the core. If you work sitting at a desk, use repetitive motion for your job, or work similar groups of muscles during recreation, then tension piles up in the same places day after day. This tension is what underlies some chronic pains and other persistent discomforts, and deep tissue massage addresses these places in order to improve circulation, flexibility, and relieve pain.
Deep tissue massage sometimes gets a bad reputation for being painful itself. While this technique is often more intense than other forms of massage, deep tissue should never be painful and leave you overly sore, which is why it is incredibly important to see licensed massage therapists. At Elements Massage Glendale, all of our therapists are licensed and experienced, and many specialize in this kind of treatment. Everyone from athletes, to students to full time caregivers can benefit from deep tissue massage, so don't be afraid of it! Call to book an appointment today and experience the relief deep tissue massage can bring! p. (623) 847-4050
Share your thoughts, leave a comment!
Comments (0)