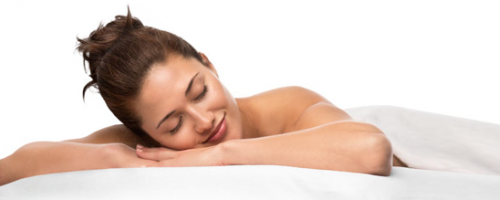 Stress Less with Therapeutic Massage
Elements Massage Gilbert Apr 29, 2014
Unfortunately, stress in unavoidable in our daily lives. Rushing to make meetings; driving children to school and sports; managing hectic schedules; and even just trying to find time to spend with your loved ones can all be a source of stress. Often stress comes with physical side effects. Stress can lead to muscle tension, which leads to stiffness and soreness. It can interrupt sleep rhythms and affect your mood. It can have a negative impact on your immune system, leaving you at risk for catching a virus. These, along with the mental health aspects of stress, impact your overall health and wellbeing in noticeable, serious ways. But did you know that massage therapy could help?
There are various types of stress: immediate, prolonged, temporary, and exacerbated. Anyone could have a combination of these types depending on what's happening in his or life at the time. One way to help cope with the stress as well as relieve the symptoms is through therapeutic massage. The different kinds of massage provide many choices for the individual for how they would like to approach their treatment. Swedish massages provide an overall relaxing, tension-reducing experience, while hot stone massages are useful for relaxing for those who have lower pain thresholds. There is a type of massage for each person's needs, and the therapists at Elements Massage want to work with you in order to determine what the most effective and rewarding path for your journey to better overall health.
With massage, through a combination of stretching, pressure, and attention to the mind-body connection, you can reduce your stress levels and improve not just your health, but also your quality of life. Taking time to focus on yourself and your own mental and physical needs makes it easier to take on the stressful life duties and take care of the other people in your life. Let Elements Massage in Gilbert help you with this task! 480.726.2222
Share your thoughts, leave a comment!
Comments (0)