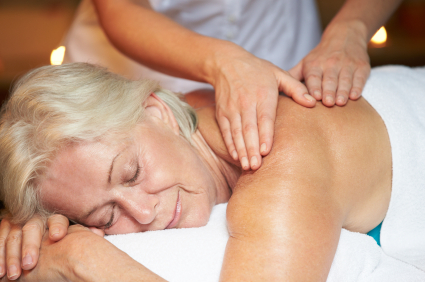 Massage delivers a wide variety of benefits to promote health and wellness regardless of age. When it comes to the elderly, in fact, massage is one of the best ways to deliver an extra dose of physical, emotional, mental, and spiritual stimulation to boost the mind and body connection. In terms of addressing age-related ailments, here's a bit more about how massage can invoke a natural and holistic approach:
Physical Stimulation
Known to boost circulatory and lymph system function, massage can help deliver a much needed boost to immunity. Through the application of movement and pressure, this non-invasive treatment can help keep senior citizens feeling their best.
Power of Touch
Every human needs physical interaction to feel connected to one another. The elderly notoriously experience a shortfall of touch but regular massage sessions can help. By facilitating a vibrant experience that includes the manipulation of muscles, massage can help deliver tangible results that can increase satisfaction and happiness among its recipients.
Better Sleep
Massage is a great way to calm the central nervous system and help improve quality of sleep. When you sleep better, your body is better able to recover by repairing and regenerating itself. This can lead to an overall sense of better health, and wellness (not to mention more energy)!

Relaxation
It almost goes without saying but massage is one of the best ways to help establish a deep feeling of peace, relaxation, and rejuvenation. At Elements Massage Gilbert, we are here to help address the need for reducing stress and anxiety for any age group!