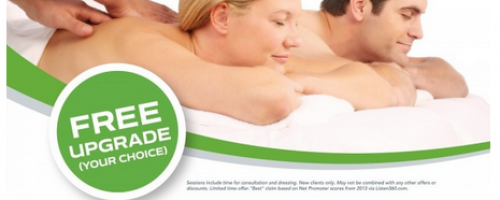 Elements Massage Coral Springs-Very Exciting News For You!
Apr 2, 2015
We expect to complete the move in late May or early June. Look for another update once we get closer to our move date. We will send you the exact details when we will be open for business as well as a map & directions to the new location. Our telephone number and contact information will remain the same.
As always, we will continue to offer excellent professional client-focused massages and friendly service that has contributed to our growth, reinforced and implemented from the feedback we receive daily from our client surveys.
*As a way to say thank you and to celebrate our expansion and move, we will be offering each client 1 FREE Upgrade to use within 30 days after our move! #MM21953
Share your thoughts, leave a comment!
Comments (0)