Tips for Fast Stress Relief
Elements Massage Central Scottsdale Jul 17, 2017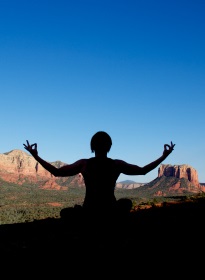 Between juggling work, family and home life, the modern schedule can be hectic. The constant to-do of it all is enough to make you feel overwhelmed and stressed out. The good news is that at Elements Massage Scottsdale Central, you have a whole team of experts on your side to help you relax, let go of tension, and find a deep sense of calm, even in the throes of daily life.

To help restore your energy levels, and enable you to focus on one task at a time, here's how our staff of professional massage therapists recommends unlocking fast stress relief:
Nurture the mind and body connection
Massage is an excellent tool to combat life's daily stressors. Through the manipulation of muscles, the application of pressure, and the relaxing sensations of our studio, massage stokes the mind and body connection and can help stress and anxiety release physically and emotionally.
Breathe better
Taking the time to pause and pay attention to your breath can help you regain a sense of calm control over life's juggle. Plus the process can slow your heart rate, lower blood pressure and renew a deep sense of energy and ability to focus on the tasks at hand.
Sweat it out
Getting moving can boost the production of endorphins and serotonin in your body. These feel-good chemicals send signals to your brain that enable you to feel like your best self. The next time you are stressed, try taking a brisk walk or jog and then reevaluate how you feel!
Unplug and connect IRL
Between your smartphone, your television, and your computer, you are exposed to a lot of screentime. To combat the constant bombardment of news, social media, pings, and emails, try and set aside a specific time of the day where you unplug from all technology and seek out a conversation with a friend or loved on. All of your technology will be there when you return but slowing down and taking the time to connect in real life (IRL) can do wonders for how you feel
Share your thoughts, leave a comment!
Comments (0)