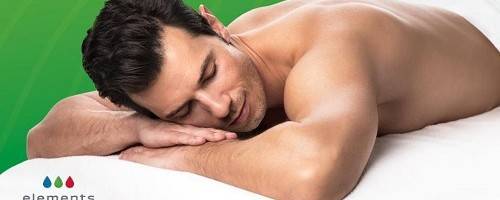 Massage Therapy and Colder Weather
Elements Massage Scottsdale on Shea Dec 5, 2013
Even though it's Arizona and there's rarely snow in sight anywhere south of Flagstaff, the weather is still cooling off. The mornings and evenings have a bite to them, especially during those hours before the sun rises and after it sets. If you're out walking your dog, going for a run, or just happen to be sensitive to the temperature, you've probably already made some adjustments to the cooler weather with jackets and hats, maybe even gloves. But everyone should be taking care during the winter to make sure they stay healthy and comfortable with the colder days.
Changing out sleeveless shirts for sweaters and putting on a jacket as you leave the house are natural adjustments for when winter rolls around, but did you know that getting a therapeutic massage also has cold weather benefits? Massage therapy can help relieve aches and pains from the cold and help keep pains at bay long after you've left the studio. The deep, penetrating techniques used by the massage therapists at Elements Therapeutic Massage Scottsdale on Shea releases toxins from the body, which reduces the pain and stiffness cold weather can create in muscles and joints. Massage therapy also increases circulation and blood flow to muscles and joints, which helps prevent stiffness and pain from setting back in during the winter months. Keep yourself healthy and happy this winter by using the benefits of therapeutic massage to hold cold weather pains at bay this winter.
Elements Therapeutic Massage Scottsdale on Shea 480-941-3077
Share your thoughts, leave a comment!
Comments (0)