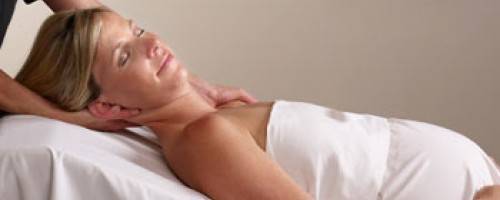 Massage Therapy - Good for Mother and Baby
Elements Massage Scottsdale May 8, 2014
As the benefits of massage therapy become more obvious, the populations who can improve their health and well being with therapeutic massage also expand to include people from across the social spectrum. Middle age and older individuals who suffer from arthritis pain can manage it with massage; athletes recovering from injuries or training can benefit from therapeutic massage; and students and office workers can manage stress and muscle tension with a number of different massage techniques. Expecting mothers are also finding the benefits of therapeutic massage to make the difficult months of pregnancy more easily managed with prenatal massage therapy at Elements Massage Scottsdale.
As a compliment to other prenatal healthcare, massage is perfect for reducing stress during pregnancy as well as helping with the aches and pains that come with carrying the extra weight and nourishing a growing human with your own body. Backaches, stiff legs, and cramps can all be reduced with therapeutic massage by a licensed professional, like those at Elements Massage Scottsdale, who knows how to properly work the muscles in the proper position of the table. Massage can also improve blood flow, which can help reduce swelling and improve sleep by reducing nervous tension. Also, massage therapy can improve lymphatic functioning which helps keep your immune system functioning well under the stress of pregnancy.
The actual prenatal massage prioritizes comfort and safety; placing the client on their side in order to avoid pressure in unwanted places. Extra pillows and support relieve strain on the lower back and pelvis during the massage, and the therapist will employ a variety of techniques depending on the stage of pregnancy, utilizing reflexology, Swedish massage and whatever is most appropriate to address the client's specific needs. At Elements Massage in Scottsdale, we have a prenatal massage table - giving extra room for the areas expectant mothers need it. Prenatal massage can relieve everyday symptoms like headaches, muscle tension, fatigue, and exhaustion that can make an already difficult time even more stressful. Treat yourself and your expected baby to a healthier pregnancy with therapeutic massage. 480.941.3077
Share your thoughts, leave a comment!
Comments (0)