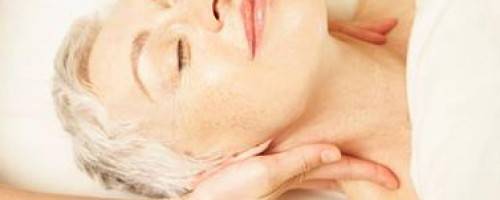 Massage and Neck Pain
Elements Massage Scottsdale on Shea Oct 30, 2013
In case you missed this Men's Health article, it's recently been shown that men who underwent ten weeks of neck massage reported a 55% improvement in chronic pain levels. They also scored 33% higher on the Neck Disability Test that assesses the pain's impact.
This isn't the first link found between therapeutic massage and pain prevention, but a reduction in neck pain can also have other benefits beyond easing the discomfort. Neck pain is also linked with stress and tension through out the body, so less neck pain also means better overall health. Neck pain that's caused by bad posture or bad sleeping habits, such as sleeping in an office chair or on an airplane, can be improved immensely with therapeutic massage.
Of course, a doctor should be consulted to determine whether a muscular issue, like a "crick" in your neck, causes neck pain or if it originates from trauma. If the cause of neck pain is a fracture or a misalignment, therapeutic massage will not be the answer. However, most neck pain in adult Americans is due to strained tendons or common neck pain due to strain or tension can be improved immensely by therapeutic massage. Call Elements Massage Scottsdale on Shea today to schedule an appointment! 480-941-3077
Share your thoughts, leave a comment!
Comments (0)