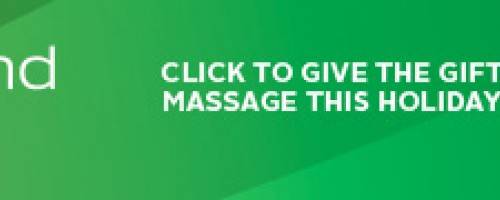 Find the Perfect Gift Before Anyone Else Even Starts
Elements Massage Scottsdale on Shea Nov 21, 2013
It might be a little overwhelming to think about it, but the holiday season is just around the corner. In fact, there are only about four weeks left! The season can be stressful for anyone, especially when it comes to the pressures of buying the perfect gift for all of your friends and family members.
This year, avoid the rush and have the perfect gift ready before anyone else has really started panicking. Elements Therapeutic Massage Scottsdale on Shea will be having holiday specials that will make wonderful gifts for anyone this holiday season. The gift of massage is the perfect present – everyone could use an hour to relax and unwind, whether they've been working down to the wire with wrapping or cooking or any of the other innumerable stressors that seem to coincide with the joys of the holiday season.
Save yourself some stress. Avoid the mall madness and last minute anxiety by buying a gift or two now while the season is still young. In turn, you'll be saving someone else stress as well. A session of therapeutic massage can reduce anxiety, improve muscle pain, and boost moods. What better combination could there be for a present this holiday season?
Black Friday Specials!
Members:
Two 55 Min. Gift Cards for $99
Two 80 Min. Gift Cards for $159
Two 110 Min. Gift Cards for $219

Non-Members:
Two 55 Min. Gift Cards for $119 (or One for $69)
Two 80 Min. Gift Cards for $179 (or One for $99)
Two 110 Min. Gift Cards for $259 (or One for $139)
Share your thoughts, leave a comment!
Comments (0)