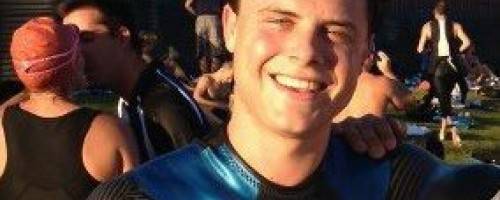 Exciting News from Elements Massage!
Elements Massage Central Scottsdale Sep 4, 2014
Elements Massage is proud to be a part of the 2014 Life Time Tri Tempe, the final event for the year of the Miles that Matter program benefiting Phoenix Children's Hospital. Miles that Matter is a fundraising program that challenges people to set a fitness goal while raising money for medical treatments that benefit patients at the Phoenix Children's Hospital. There are three events that are part of the larger program, and the 2014 Life Time Tri Tempe will be held on September 21 at beautiful Tempe Town Lake. Last year, participants ran, biked, swam and walked over 5,000 miles and raised over $150,000 for the life-saving efforts at Phoenix Children's Hospital. This year, Elements Massage will be there with a team who is currently trying to raise the 1,000 dollars that would fully sponsor a child at the hospital.
Elements Massage is excited to participate in this astonishing event that champions health and fitness in all ages – a day that encourages everyone of every fitness level to work towards a goal while helping one of the best hospitals in the nation serve its purpose. If you're interested in the event, or in a future event, but don't feel like you can do it alone, then don't fret! Phoenix Children's hospital has professional training coaches on site during the events because even the most experienced athletes can use an encouraging word and help! Join Elements Massage on September 21st by sponsoring our team or joining the event yourself! Work alongside us to help a child receive the treatment they need for a happier and healthier life!
No donation is too small:
http://action.phoenixchildrens.com/goto/ElementsMassage

You can meet Elements' triathlete Timothy Wright at:
http://action.phoenixchildrens.com/goto/TimothyWright

For more information please contact Mike at etmonshea@elementsmassage.com
Elements Massage Scottsdale Studio: 480-917-3077
Share your thoughts, leave a comment!
Comments (0)