Elements Massage Camp Hill Specials
Referral Program
Elements Client Referral Program
Did you know that you could be earning valuable points that you can use for UPGRADES or even a FREE 60-Minute Massage Session? All for simply referring a new client to Elements Therapeutic Massage.
We value your confidence in our studio and are honored to provide massage therapy for your referred friends and family. To show our appreciation, we have a very easy referral rewards program for you to use. You will find client referral cards at the studio front desk. Simply write your name on them, give them to your friends, and tell them to bring in the card on their first visit to the studio OR if a new client comes in and gives us your name as their referral source you earn referral credits - it's as simple as that!

Benefits For You:
Every New Client Referral = 10 Points
Every 10 Points = $10 To Apply Towards Upgrades: Session Length or Hot Stones
Every 50 Points = A FREE 60 Minute Massage Session

Benefits For Your Family and Friends:
A New Client Referral Rate of $59 for their first 60-Minute Massage Session
An Amazing Therapeutic Massage Experience at Elements Therapeutic Massage
Corporate Wellness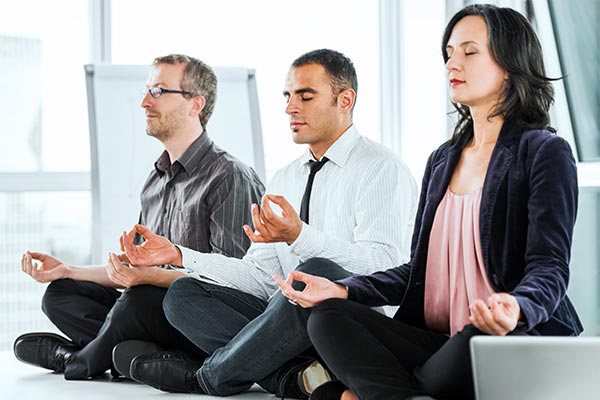 Did you know that stress and back pain are the leading causes of disability?
Are your employees experiencing burn-out or midday fatigue?
Do you want to increase productivity and office culture?
Try our corporate wellness services! You won't be disappointed.
We provide chair massage in your office and a corporate membership program in our office. All for the benefit of your employees to feel better and increase their quality of life.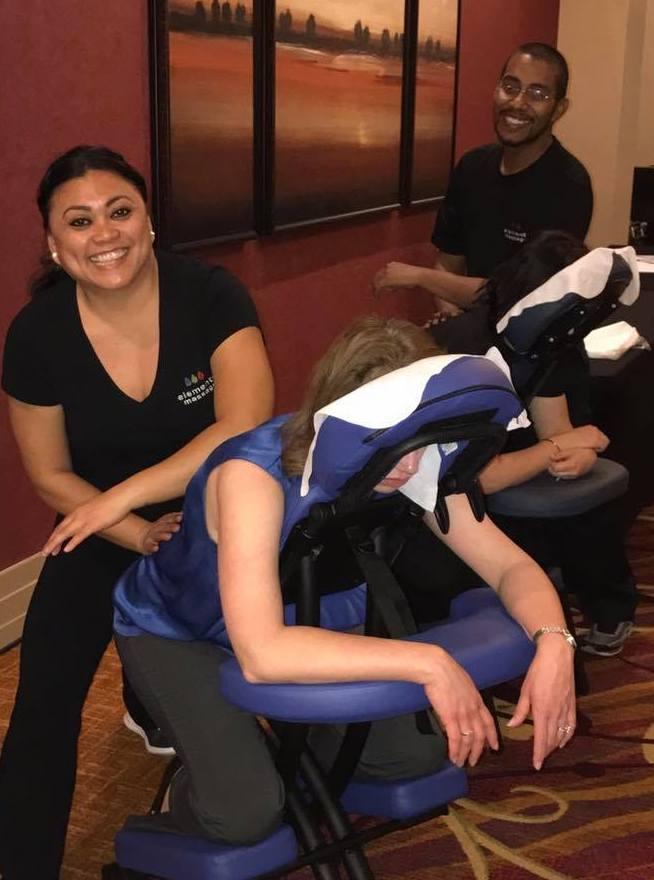 Corporate Chair Massage
Employee Appreciation
Special Events
Office Parties and Celebrations
On going Injury and Stress Prevention
Join our Corporate Membership Program
Your employees will save 20% on any massage service
Unlimited sessions
No contract just show your work identification
Purchase gift cards at the same discounted rate
We would be happy to discuss with you how we can design a Corporate Membership Program to fit your business and employee benefit package. Opportunities include special in-studio massage rates and massage gift card pricing at no cost to you! A high-value/low-cost addition to your company benefits package.
Contact us today!
717.303.3032 Camphillmgr@elementsmassage.com