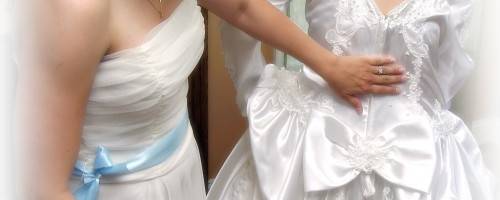 Maid-of-Honor Survival Guide!
Jul 9, 2013
But, what about the bride's right-hand gal?
If you have been asked to wear the maid-of-honor corsage in a friend or relative's wedding party this summer, be prepared for some blood, sweat and tears – and we're not talking about from the bride. We're talking about from you!
Survive being a maid of honor this summer by adding these six tips into your wedding preparation kit.
Survival Tip No. 1: Let Time Stand Still
Survival Tip No. 2: Be the Referee of the Party
Survival Tip No. 3: Sprinkle in Some Fun
Survival Tip No. 4: Calm the Nerves for a Great Wedding Day Speech
Survival Tip No. 5: Save Some Cash for the Money Dance
Survival Tip No. 6: Expect the Unexpected
For the complete survival tips, read more at:
http://elementsmassage.com/wellness_news/62/maid-of-honor-survival-guide
Share your thoughts, leave a comment!
Comments (0)