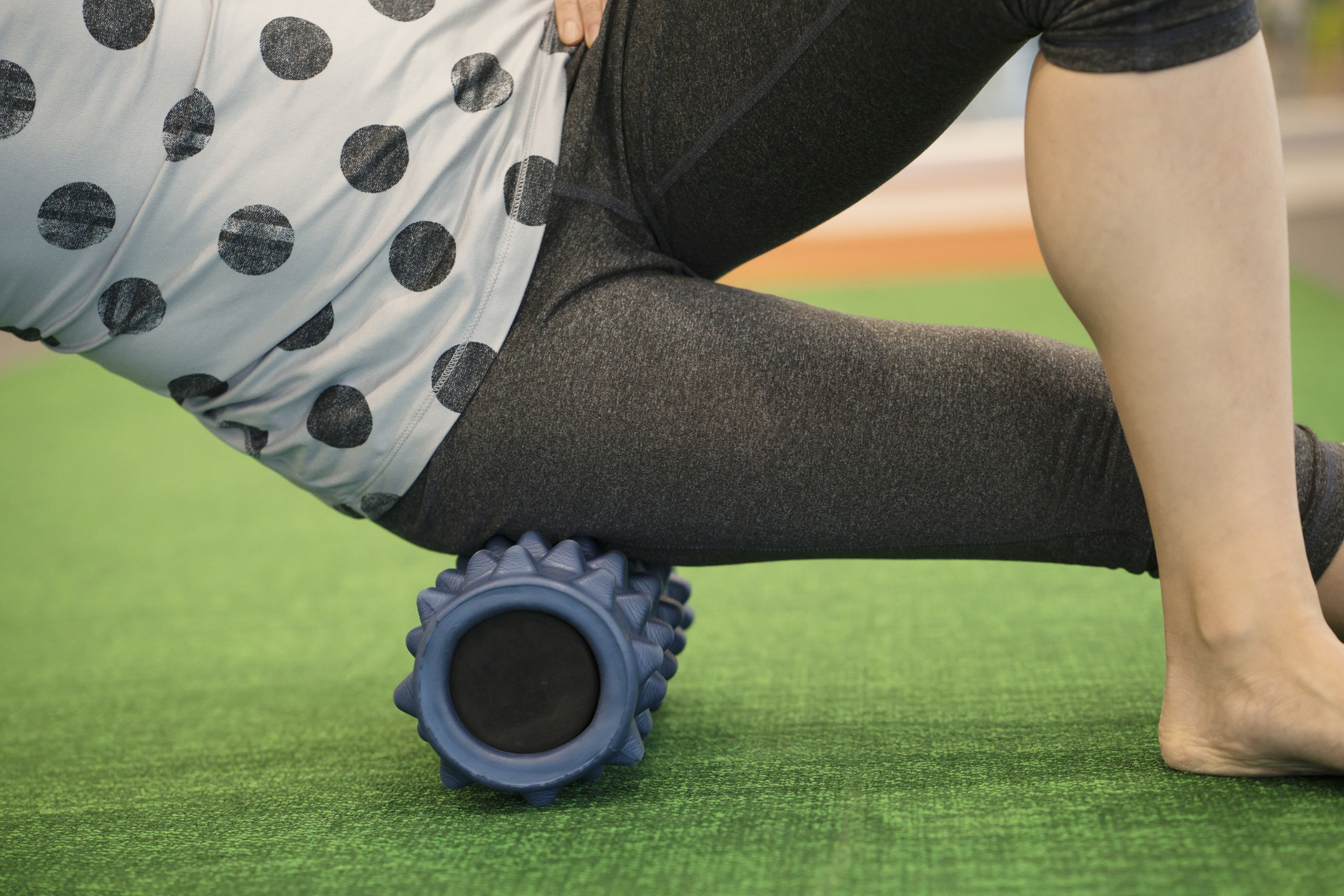 While a long massage by a trained and skilled professional will always make you feel great, the benefits of tending to your own body in between visits to our studio can be employed using a few simple tools in the comfort of your own home. Here are a few of our favorite self-massage techniques that you can safely and effectively use on your own.
Tennis Ball
A simple tennis or lacrosse ball can be put to great use in massaging a number of sore and achy body parts. Using a wall, you can lean against the ball with it placed on your shoulder blades or on your pecs for a great post-workout rub down. Put the ball on the floor and step on it with your bare foot, applying light pressure along the sole, for a do-it-yourself foot massage that rivals the real thing.
Foam Roller
Foam rollers come in a number of shapes and sizes and they can all be fairly effective massage implements. A classic foam roller massage includes laying on your side and placing the roller underneath and perpendicular to your thigh. Now lift your body off of the ground and onto your forearm so that your weight is now pressed against the roller. Move up and down the roller stopping at any spots on your thigh that are particularly sore or tender. This same movement can also be done on your quads and lower back for a similar effect. Foam rollers are great because they are soft and easy to maneuver, making them a great tool for the beginning home massage.
Use Those Hands
Just like any other massage therapist, we are all naturally equipped with a pair of handy tools. While it might be difficult to effectively massage most parts of your body with your own hands, face and scalp massages are an easy space to reach. Let your face go slack and gently knead at your jaw line, under your eyes, around your temples, and across your forehead. Use your fingertips to scratch the top of your scalp. This can all be done in a dimly lit room with some soft music playing for a quick headache reliever or stress reducer.
Tools like these are a great way to give yourself a little bit of self-care in between massage sessions with the pros. They are also easily stowed away in travel luggage so those of us with busy work lives have no excuses not to participate. Ready for the real thing? Book your massage online today!