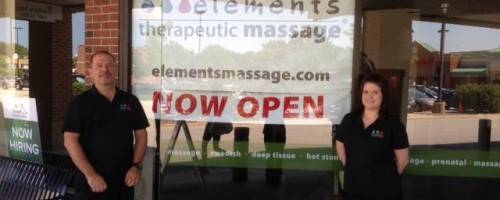 NOW OPEN
SARAH CLARK Jul 21, 2013
COME VISIT THE BRAND NEW ELEMENTS THERAPEUTIC MASSAGE LOCATED IN WESTERN SPRINGS, IL.
***NEW CLIENT SPECIAL - $49 FOR A 55 MINUTE MASSAGE***
REQUEST AN APPOINTMENT WITH THE GREEN BUTTON LOCATED ON THE RIGHT OF THE SCREEN OR GIVE US A CALL AT (708)505-4513
Share your thoughts, leave a comment!
Comments (2)
Vida Brazaitis on Nov 06, 2013
I was a member of the Orland Park location which shut down earlier this week. Would you honor gift certificates from the Orland Park location? I received those in the mail because I had prepaid my membership.
Tami Warrick on Sep 27, 2014
Hi Sarah, I graduated from
cortiva in August with Samantha Wallis, She recommended I send you my resume. (630) 892-8832. Would love to come in and talk with you.
Thanks,
Tami