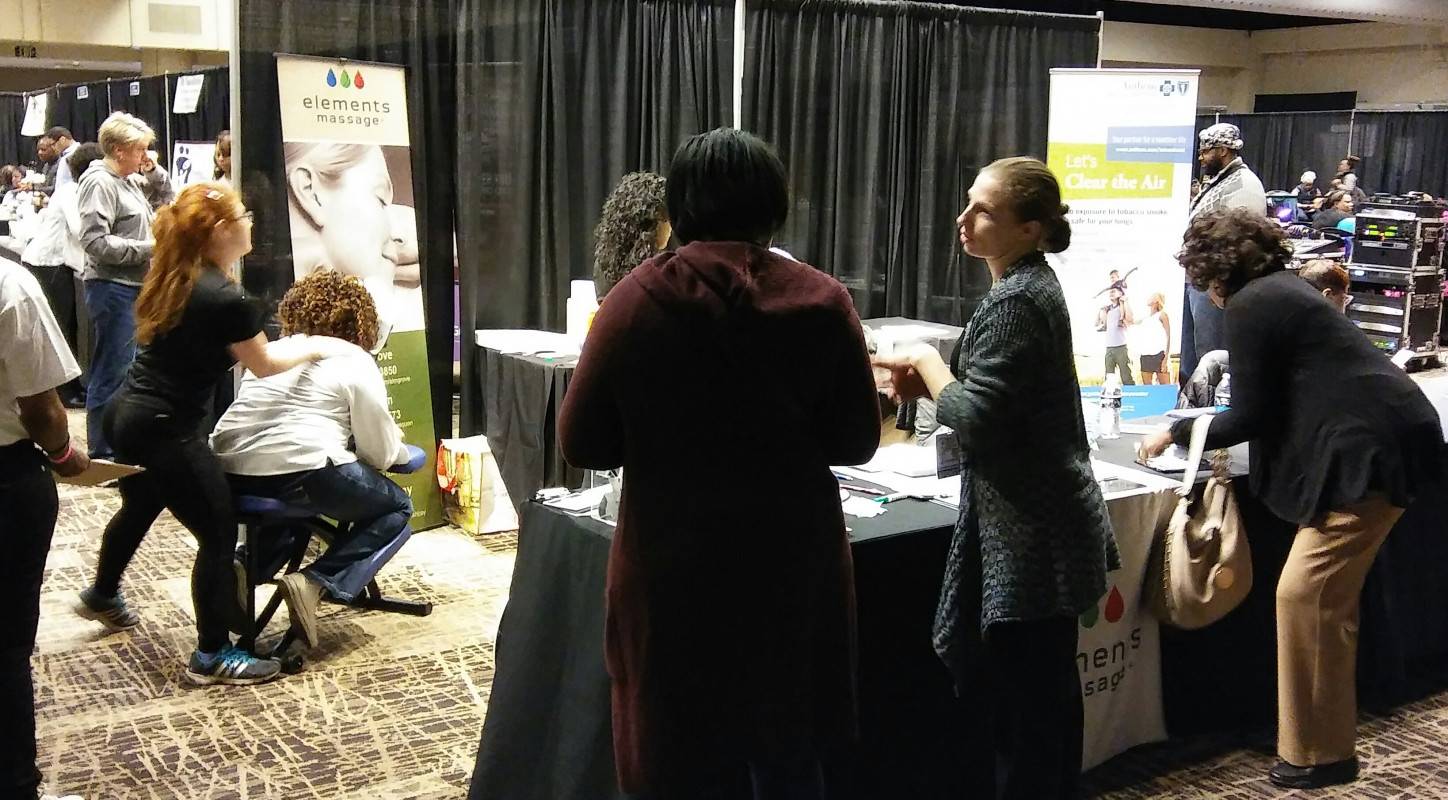 The Gathering
Raymond S. Mar 13, 2017
On Saturday March 11 Elements West Allis participated at the 15th annual The Gathering held at Potawatomi Casino. We had a great time providing chair massage to many participants. I personally have never seen such an enthusiastic response to chair massage at any event I have attended. These ladies were not leaving until they had 5 minutes of stress and pain relief on the chair.
The event featured music, poetry, a fashion show and several vendors. The music was loud but we still managed to talk with over 100 people about the benefits of massage and the Elements Wellness Program! The Gathering supports women of color and women who have survived breast cancer. Elements Massage was founded by a woman and is a strong supporter of women's health and wellness.
Share your thoughts, leave a comment!
Comments (0)