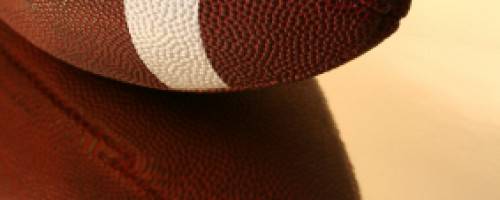 Massage in the NFL
Elements Massage Aurora Tower & Hampden Dec 3, 2014
With the football season in full swing, many of us are spending a good portion of our free time watching grown men launch themselves through the air at one another in order to score touchdowns. It is a serious commitment as a fan to follow a team from beginning to end but think what it is like for the players. Each team in the NFL plays 16 games per season, not counting the playoffs, which means a ton of physical effort and violent contact on the part of the players that is bound to take a toll on their bodies and minds. Given how much we like to talk about the healing power of massage for athletes, we thought it would be interesting to take a look at how the NFL incorporates massage as a regular treatment type during this long and arduous season.
First of all, most NFL teams have a massage therapist on their staff. This individual is tasked with keeping up with each players' physical well being whether it's helping them rehab an injury or getting stretched correctly before taking the field. A lot of this type of work is done on game day in the 2-3 hours before kickoff. During a game, the staff massage therapist is actually kept on the sideline as part of the medical team that will help to diagnose and quickly treat injuries as they come off the field. After games and on their own time, most NFL football players go on to receive additional massage therapy to help them get from game to tame and season to season. For example, a recent Forbes Online article described how NFL Linebacker, James Harrison, spends upwards of $500,000 every year on bodywork including massage and considers it a business expense due to the fact that it helps prepare his body for the job that he gets paid for.
Some of the most common ailments that a massage therapist will help treat an NFL football player for are lower back injuries, dislocated shoulders, knee injuries, and pain associated with tendonitis. More recently, massage therapists have even become involved in the treatment of athletic pubalgia, or more commonly known as a sports hernia. A sports hernia is an injury to the soft tissue in the pubic bone caused by a hip extension which can happen quite often, especially with running backs and wide receivers during hard tackles. Massage therapists help athletes suffering from a sports hernia by applying a gentle massage to the pelvic area to relieve tension and to help realign any muscle imbalances in that region that may be exacerbating the problem.
These are obviously not the types of aches and pains that most of us suffer from on a daily basis nor do the majority of us use our bodies as projectiles to earn our paychecks. Nevertheless, maybe NFL football players are onto something in their pretty whole hearted acceptance of massage therapy. Just because we do not get tackled for a living does not mean that we do not face other work related ailments both physical and mental that, albeit less exciting, could still benefit from the attention of massage therapy. Spending half a million dollars a year on it is not something that we recommend for our average clients but consider getting into the NFL football players mindset and think of your body as an essential tool in your ability to get your job done. When you switch on that type of thinking, massage goes from being a luxury item enjoyed only on vacation to a regular part of your health care regimen and an investment in your long term ability to be happy, healthy, and productive.
Share your thoughts, leave a comment!
Comments (10)
Adam Wilk on Jul 22, 2015
How do you apply to a nfl team to get hired?
Lucianatali Gonzalez on Aug 21, 2015
How do you apply to an NFL team or any sport team to get hired?
ANTONIO PEREZ on Jan 28, 2016
4years experience in massage therapy I AM LOOKING FOR A JOB IN THE SPORT AND TO T H E BEST JOD
christine alessandrini on Feb 04, 2016
Massage is a wellbeing in life. It should help in healing as well as be used to invigorate performance.
Christi Brewer on Feb 12, 2016
A define dream to be able to challenge myself enough to make a difference in athletes lives ,as far as the feedback I get in everyday clients lives ,that would be the push I would I have to push myself to the extreme to make the feedback I love to here,it would be a dream no matter what team!
Christi Brewer on Feb 12, 2016
A definate dream to be able to challenge myself enough to make a difference in athletes lives ,as far as the feedback I get in everyday clients lives ,that would be the push I would I have to push myself to the extreme to make the feedback I love to here,it would be a dream no matter what team!
Elizabeth Starks on Apr 29, 2016
Elizabeth Starks
1058 Valota Rd.
Redwood City, CA 94061


February 16, 2016



Mr. Pedro Heilbron
Copa Airlines
Panama City, Panama

Dear Mr. Heilbron:

Please accept this letter as a documented case of how poorly one new employee was treated at Copa Airlines and the lack of systems to help support a new hire. On 01 September 2015, Copa hired me as a Station Manager in San Francisco. Because of my retiree status with Lufthansa German Airlines, I did not need the Copa flight benefits or health insurance. I applied for the position and accepted based on my pride and my Latin American background. After being terminated, I have waited over a month to write you so my letter can be more factual and less emotional. That said, Copa did not treat me well.

When I came to Copa Airlines I was very excited. It was a chance for me to put my customer service skills into play for a company that comes from my background. Coming from 27 years of Airlines Experience, my career includes; working most recently for 22 years at Lufthansa where I worked with absolute loyalty, from Virgin America in 2007 where I helped with customer services tasks before they were licensed, Alaska Airlines in the early 1990's was a great customer service school, and Mexicana which had a strong team where I got my start in the late 1980"s. I learned and read the history of Panama, Copa Airlines, how it grew, its fleet type, and even purchased a small model plane for my desk that I left behind. In talking with my colleagues, I probably know far more about Copa then most employees still working for you.

From the beginning, my start was made challenging by the fact that the third party vendors were selected prior to me starting and my selection appears to have been made in Panama and not by my regional manager, Hiosvani Muina. Most of the third party employees did not have airline experience and a lot of direction was needed. Training had started before I was badged and while I had years of experience, I was not trained on the Copa computer system. In contrast, Hiosvani had selected the third party vendors, got the training started before I arrived, and he was loyal to them. One of the Pacific Aviation owners, Carlos Mena and Hiosvani were both Cuban and appeared to be close. This fact may have had no impact on the relationship but no matter how badly Pacific Aviation messed up, Hiosvani would always take their side.

On my first day with Hiosvani, he asked me if I know the Pacific Aviation account manager, Walter Aleman. I advised I did but would reserve any comments. I told him this because Walter had been let go from Lufthansa and AeroMexico in the past but maybe he had changed and I was not privy to all the facts. I did set up a meeting with the AeroMexico manager who advised Hiosvani about Walter going behind her back and causing a human resources problem. Hiosvani did not seem to care that we might have a potential problem on our hands.

From the beginning, customer service, audits, and follow up meetings to share Copa's high standards were my priority. Audits, safety meetings, visiting other airports for alternos and created written plans (SJC, OAK, and SMF), created a alternos plan for TUS, attending star alliance meetings, visiting the LSG kitchen to get acquaintance with the vendors, helping Marketing with local deliveries, taking care of the crew with extra rooms when they needed it (and this happened a lot), working directly with the sales managers, helping LAX by delivering a VIP bag 2 hours drive one night, answering emails approximately 3,645 (I still have copies of all of them) responded back and forth, and 7:00 AM conference calls each morning despite only getting a few hours' sleep. I even converted a FOD presentation from Spanish to English and was praised by Panama for my help. This is how my experience started but I was happy.

In the beginning Hiosvani set my private phone on exchange and brought my cell phone bill up very high. He never reimburses me for that. At 3:00 AM I received phone calls from Panama regularly. And, at 7:00 AM what's up messages from Hiosvani. Answering Hiosvani's what's up messages at 7:00AM was required. If you failed to be on what's up conference messaging, Hiosvani might talk bad about you or call you out publicly when you weren't there to defend yourself. Once up, you would just start answering emails until 11:30AM, getting ready for work, driving to the airport by 2:00 PM to meet the arrival flight, preparing the flight by ordering meals, getting the bags that were left behind for delivery every single day, then working the check-in starting at 7:00 PM, and finishing around midnight. I was the last one to leave after the flight had departed many times at 1:00AM or after 2:00AM. I got home without eating or drinking water, I lost 20 pounds over the four months I worked for you, and I never called in sick. Do you think anyone said "thank you"? To this day, I still receive a dozen calls a week on my cell phone. Please update the information being provided to the crews and remove my cell number.

I believed in time that the third party staff would learn, things would get better, and my job was always to take care of the agents. I promised pizza when we had the flights on time and I follow my promises. I brought sandwiches when we had training, brought cookies and bagels on random days, and all of which I purchased with my own money. Christmas gifts from the Vendors were opened in the station and divided between all the employees. I did not take one gift home. On New Year's, I dropped in and brought everyone a lucky lottery ticket. The staff were very happy.

Despite all my positive work, sharing of audit findings, and open meetings, things did not get better. Apparently, the account manager Walter Aleman who I was working with also applied for my job and mentioned to his crew that he deserved to be in my position. Walter was constantly putting me down; he hired his cousin and two of his best friends as Leads and they would role their eyes at me, put me down, and had little respect. When brought to Hiosvan's attention, he advised that this is not Lufthansa and Rome was not built in a day.

Hiosvani, "Jefe" as he let me know from the beginning on What's up is the Boss and seems to enjoy shaming his employees. I feel he took extra satisfaction to see me unhappy. I felt like this was because Panama hired me and he hired Walter. When I started, he would leave the station with Walter but never did anything with me. Walter and Hiosvani were very close. When I mentioned my observations about Pacific Aviation to Hiosvani, he answered, I was to give Pacific Aviation the responsibilities, Rome was not built in a day, and this is not Lufthansa. I knew one day that those responsibilities were going come back to me.

The first week Copa started flying to SFO, we met the flights and the crew were so excited to visit San Francisco. The crew spend 20 minutes with the arrivals agents asking where to go, how to get to the Golden Gate Bridge, how to get to the city, now much things cost, etc… My idea was to put a small package together with five maps and Downtown coupons to provide upon arrival for a month. This would allow our passengers to get our full attention on arrival as well. Hiosvani later criticized me and said the crew can get it at the hotel. This was not the point, I wanted to give a nice gesture to the crew but it was not supported. I always communicated with the crew and had a good work relation with them.

For the first week of operations, the airport lit up the terminal in Blue and White lights for Copa Airlines. This was arranged by the Airport Director, John Martin whom I sent a letter and requested in the name of Copa. The Airport agreed and since then, the Airport is offering the same kindness to any new airline that operates in SFO. The Airport sent me a letter and congratulated me for my idea. After all that, Hiosvani made me feel bad and advised the airport does that for everyone. Not true at the time!

In the middle of October, four of the agents from Pacific Aviation asked me for Hiosvani email address because they wanted to leave, they felt uncomfortable working for Pacific Aviation. These agents had experience within the airline industry, the leads were not taking into consideration their skills, and they felt the leads were not treating them with respect. I expressed my concerns to the Pacific Aviation Manager because this was not my responsibility but I was afraid to lose the good agents. Hiosvani did not appear concerned about this at all.

After attending CRO class in Panama, I took care of many passengers with disability assistance. One, a Brazilian elderly passenger fainted and felt backwards in front of our counter. The police and ambulance were involved. This was our passenger so I took responsibility for that. She did not travel that night and went to the emergency room at the Peninsula Hospital close to the airport. I made many phone calls and found out that the passenger has to go thru our Insurance acceptance to be able to fly the next day with a doctors release. Hiosvani did not care at all, he actually said this is not our problem. I should leave the lady sleeping at the airport or she can take another airline to go back home. But after the CRO class this was not what Copa had trained me. Calling Panama, Copa instructed me to do anything possible to take care of our passenger. Many of the agents at the airport felt responsible and felt good about our approach. The next day the elderly passenger was ready for Check in but did not have a doctors note to travel. Quickly, I took her back to the hospital. It happened that she never entered the ER the night before and was not treated at all. I was thinking she will be at the airport again and sleeping. It was not healthy and her family were waiting for her in Brazil. Together, we got a doctors release and the lady flew with Copa that night. I immediately communicate with the agents to expect the passenger at the airport, the passenger was escorted to the gate, I called the CRO department to communicate what we did, and we faxed the Doctors release. I was recognized for a great job by Panama Customer Service, but never from Hiosvani. Instead, he criticized me about the bill from the hospital. But actually, Copa was never charged and I did not give the Hospital any info for a payment.

Quickly, a feeling of not being supported came over me. I was walking on eggshells every day. Sales reports, baggage claims, and phone calls messages were not taking care of in a timely manner by Pacific Aviation. I had meetings with the account manager Walter Aleman but he was either too busy or dismissive of Copa's requirements. He got very irritated when I mentioned my observations and concerns regarding the Leads. Copa standards should be very strong and I would like them to follow Copa requirements with his staff in regards to the following: nose and men earrings should not be worn, haircut correctly, tattoos must be cover specially when they have it around the neck and arms, and correct nail colors should be worn. None of these issues were mentioned to them. When I advised Hiosvani, I was reminded that Rome was not built in a day. It was my opinion that you set things up correctly at the beginning and build a habit of doing things right. But… this was not Lufthansa!

At the Panama Station Managers meeting, I met the other Station Managers. I feel sorry for the Station Managers when Hiosvani criticized them in front of others. Hiosvani called me out and tried to say I did not do some work that was clearly done. This was done in a way that other managers know I was in some trouble but in actuality, his observations were not correctly founded. There are three managers on the west coast and I asked if maybe we could help each other. I was happy to fly to LAX and LAS to learn, share, and swap ideas. Hiosvani did not want me to contact them. I just wanted to be able to communicate with them so we could help each other. At the meeting, I talked with Hiosvani's boss Virginia and Emilio Dellepiani, regional manager from South America. Hiosvani did not like this and advised I should be with my fellow managers. It was only for a few minutes. Another North America Station Manager advised that I was a threat to Hiosvani. Hiosvani wanted the managers to only talk thru him. I was advised that Hiosvani likes to be the "Jefe". A story was shared with me that Hiosvani's big boss (from United) issued a safety statement. Hiosvani Googled the safety statement saw it was from another company, and Hiosvani told his managers that it was plagiarism, it came from a Mining company, and that the boss was not to be trusted as he takes/uses other people's ideas. It felt like us against them. Not the team environment I was used to working in.

After the Station Manager reunion in Panama, I returned to the station and counted the money from the petty cash. Adding the new receipts from when I was gone I found that $246.00 was missing. Was it bad accounting or did someone take the money? I called the account manager Walter Aleman and he did not remember how much he took? He said that the safe combination was given to the lead by me, so in front of him I called the lead Paola Guzman and asked her who gave her the safe combination. Paola Guzman responded it was you Walter. I spoke to both of them and said please remember all the transactions and come back to me within 2 days. This matter has to be addressed immediately to Hiosvani.

After speaking with Hiosvani, I called police officer Mike Etcheverry who takes care of these cases at the airport. I had to communicate with Pacific Aviation Ed Castillo and let them know that money was missing and two employees were going to be questioned, Walter Aleman and Paola Guzman. Walter Aleman because he had access to the money and also Paola Guzman who Walter gave the safe combination and the Safe bag key from the petty. After the investigation, the officer said the account manager Walter Aleman is hiding something and he appears to know more than he is saying. Also, Mike Etcheverry advised that Walter had confessed to giving the lead Paola Guzman the key of the petty cash. He had no explanation to why he did this. The lead Paola Guzman said the account manager Walter Aleman only gave her the key for ten minutes; all of this did not make any sense to us. Officer Mike Etcheverry spoken to Hiosvani over the phone (in my presents) and advised that Walter Aleman talking too much, it appeared that Walter was hiding some information, and Walter did not have good explanations for his actions.

Pacific Aviation made several staffing changes after the investigation and repaid Copa for the lost money. The account manager Walter Aleman was taken out from the Copa account but only moved to working on the Pacific Aviation India Air account. The lead, Paola Guzman (good friend of Walter Aleman and was involved in this incident) was announced as the account manager for Copa. Upon becoming the account manager, she did not come to work for three weeks. Lead David Monrroy, cousin of Walter Aleman, wrote a damming resignation letter which was truly defamation of character towards me and Copa.

After this issue, we had several sick calls every day, bad attitude from Walters leads, and the leads left the office without finishing the duties. They were asked by Walter to call in sick and asked by Walter to write letters against me. I brought several agents to Pacific Aviation management and they advised that this was what Walter was doing. The employee Heyling and Claudia informed Pacific Aviation Manager Toschko about Walters actions and the ladies were criticized for spreading gossip. It was not gossip as Walter had approached them directly. Thru this process, I was communicating with Hiosvani but he really did not want to listen, support, or get involved. At this point, he just told me to do the work.

Over Christmas holiday, there were days I worked with only 4 agents to handle a full flight. Other airlines employees from our partner airlines United and Virgin helped me staff departures. I called Hiosvani, he denied me to contract temporary agents for departures, I was on my own. Lourdes Vega came over for training on Baggage Claims. Unfortunately some agents could not attend the training, I got her a ramp visitor badge for 4 days. Hiosvani wanted her to follow up with me on working with Lourdes on baggage claims, but Lourdes did not show up for 2 days. She had a friend who came with her and wanted to do sightseeing. Later, I found out from Hiosvani that Lourdes run up a $2.000.00 bill at the Hotel Embassy Suites. Hiosvani called me and complained that I have to be more careful when I do reservations for the staff. Funny, the reservation and the training schedule was made by the account manager Walter Aleman and Lourdes Vega. At this point, I did follow up with the Embassy suites manager who sent me an email and outlined that Mrs. Lourdes Vega had an extra person, had some alcohol on the bill and most of the expenses were long distance phone calls. I was so sad that she did not come to support me, especially when I had only four agents working one flight. I feel Lourdes did not really care about me, the station, Copa, or our passengers.

Gustavo Cornejo, came at the same time, he was the only one who stayed with me and felt my challenges. He gave me strength and positive attitude. He is a good Copa employee and knew what I was going thru. I wanted to resigned, had my letter ready, but I am not a quitter. I only wrote the letter but held it so as not to ruin Hiosvani's Christmas and the other manager's vacation. I did mention this to Gustavo Cornejo but he encouraged me to keep fighting and helping Copa.

My kids are well behave and came to the airport to spend Christmas with me and the employees. They brought turkey sandwiches and juices. Some leads were very unthankful when I presented them with the food. There was a lot of pride in the guesture and their actions hurt me so much.

At Christmas, I received a letter from Hiosvani's daughter in the mail. It was a request to give monetary support to her school, some kind of campaign to raise money. I was so surprised. How many managers did she solicit money from? How many vendors received this request as well. This was not in alinement with how I conduct business. I still have the letter should you want a copy.

On New Year's, I went to work in the morning and came back during the night to bring some good luck lottery tickets for the agents. The Pacific Aviation staff were not expecting me. Some agents were at the gate and a couple at the ticket counter. I saw many bottle of champagne when I entered the office? I was curious? Apparently, the Pacific Aviation manager Mr. Toshko brought them. I was in my office finishing the audits and heard some employees opening the bottle of champagne. The plane had not left and the employees started drinking. Two of the seven employees were under age. When they saw me, they quickly cleaned up and stopped. I was so disappointed and had a meeting with Mr. Toshko and Ed Castilo the following morning. I let them know that was not acceptable. Mr. Toshko had taken his employees to a Bar after work a few weeks back. That was not my issue as it was not on Copa property but this was a problem for me. Some of the employees are minors and this incident cannot happen on Copa Property. Mr. Toshko got very defensive with Ed Castillo and asked me for the names of the employees as if they were surprised. I responded Toshko must know who they were as he was the one who brought the alcohol and was here last night. At this moment, I wondered if anything will every work well with Pacific Aviation. It reinforced my thoughts that Hiosvani had hired Pacific Aviation because of his friendship with Carlos Mena. By New Years, I really felt that they were working together to get me out.

My thoughts at the time were as follows; Copa is a good Airline and I will finish what I started. I will get the operation running correctly. I will leave with pride and completely conscious that Hiosvani will not ruin my honor or dignity. After New Year's, the flights were on time and audits reports were 100%. The Baggage Department was improving and the sales reports were correct. Things were starting to get on track. I personally did all the deposits by myself to the Bank of America three times a week, signed for all deposits, and verified the amount I received. Each week, I would mail all fuel reports and created an excel log for the Invoices of the Combustible to MCO. All monthly reports were sent to the Airport and I did my own audits every week and even attached videos and photos.

I am proud of myself. I dealt with an account manager who was missing organizational skills, helped bring Copa standards to SFO, I asked for an investigation with the missing money for Copa, and I kept the operation running thru the holidays with limited staff. From my part, I handled thousands of dollars a day at Lufthansa and over 22 years we never had a problem with money. Hiosvani is right… Copa is not Lufthansa, I felt attacked by his comment in the beginning, but as long as Hiosvani is part of Copa, it will never be a leading airline like Lufthansa. Hiosvani advised that I did not pass probation? It was my understanding that probation was three months and I worked at Copa for over four months? In that time, Hiosvani never once provided me with a list of things I must do to improve my performance. In reality, I was doing far more than most station managers who have a Copa supervisor to share the work. It was the vendor who was performing poorly and rather than getting support, I was given the blame. After we finally removed the account managers, I was given only two weeks to improve the operational performance. I left Copa with a deep disappointment about the way everything was handled.

After reading my experience, I ask you if this is correct? Is this how Copa wants to be known for treating their new employees? All 9,000 plus emails that were sent to me or sent by me are on my back-up drive and I would be happy to share them with you as I have nothing to hide. I think you would find they demonstrate my competency and why I first passed probation. I am not looking for my job back but want you to know how I was treated so you can prevent such unfortunate events from happening in the future. I sincerely look forward to hearing from you.

My sincerely apologies and regards.

Elizabeth Starks

Angel Nunez on Jun 26, 2016
How can i become a sports massage therapist for a pro ball club? Please guide me in the right direction. Thank you
Alex Asare on Jun 02, 2017
Please i am highly trained in massage therapy,805 hrs including kinesiology. I need help into the nfl. 832 969 3584. Thanks
Keviera bennett on Dec 06, 2017
I am a upcoming massage therapist currently looking forward to working with professional sports team since I myself grew up playing sports. Please get back to me on how I can further my career by doing this.
Thank you!