Give The Gift Of Relaxation with Elements Gift Cards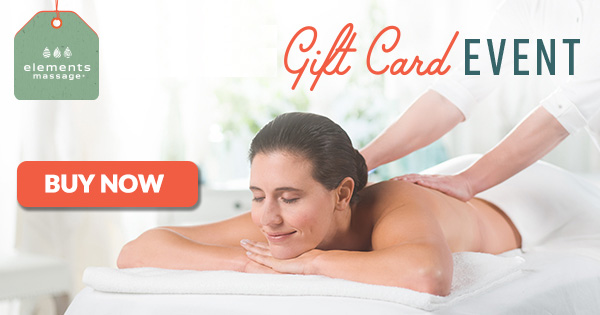 A massage gift certificate can be an excellent gift for him or her because:
It shows you care
They will know they're special to you
You can give them the gift of relaxation
Other benefits include:
Relief from back and neck pain
Reduced stress
Increased circulation
Improved range of motion
Great place to take a break
At Elements, we specialize in truly therapeutic massage, which is quite a bit different than the run-of-the-mill massages you might have received other places.
When your friend enters our studio we will provide them with a on handcrafting a customized massage for you. We match you with the right therapist, using the right amount of pressure, and the right combination of techniques. Hands-down, it's the most effective massage around.
The different types of massages that we offer include
First Time Customer? Get $40 Off Your First Massage Coupon
Fill out the form to receive your coupon today. Get the relief you deserve.