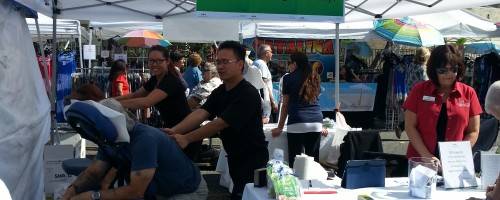 Simi Valley Street Fair
Carolyn Boucher Jun 4, 2014
The weather was perfect and the turnout was great. We had hundreds of visitors stop by the booth to check us out. Six of our wonderful therapists were on hand throughout the day to provide free chair massages to those who signed up. Many of our visitors also made appointments for massage sessions at the studio later in the month.
Congratulations to the winners of our give-aways: Debbie B., Don E., and Erin C.
Share your thoughts, leave a comment!
Comments (0)