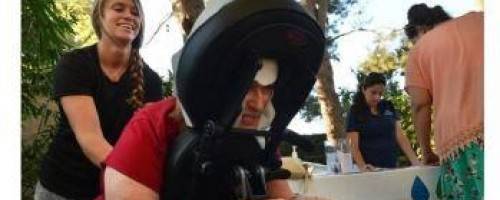 Educating Women about Heart Disease and Prevention
Carolyn Boucher Sep 14, 2014
On September 10, we were thrilled to be a part of the Girls Night Out event at Simi Valley Hospital. The event was sponsored by the American Heart Association to educate women about heart disease and prevention.
Our own Desiree was there providing complimentary chair massages to the women who attended. We also took names for a drawing for a free massage in the studio. Congratulations to our winner, Geeta M.
The event was covered by The Ventura County Star. If you didn't see the article in the paper, check out the link to their website:
http://www.vcstar.com/news/local-news/simi-valley/simi-valley-hospital-holds-girls-night-out_83600391
Share your thoughts, leave a comment!
Comments (0)