Massages are typically considered to be deeply personal experiences. They are meant to be relaxing and self-healing, time spent in a meditative state that allows you to focus your attention on your own body. While all of this is absolutely true, massages can also be a great ways to bring two people together in a shared experience. At Elements Massage Scottsdale Promenade, we offer a couples massage, you and your spouse, friend, or loved one receive a massage at the same time, in the same room, from two different massage therapists. Why would you opt to share an experience like this? Maybe this Valentine's Day? We are having a Valentine's Celebration Friday, February 14-15, 2015. Book a couples massage, enjoy chocolate covered strawberries, and massage gift card specials!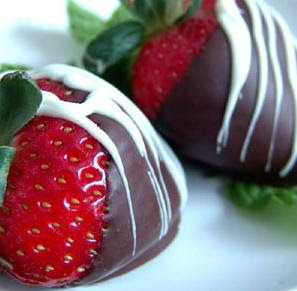 Relationships can sometimes fall under the heavy burden of plans for the future. Whether it's that growing honey-do list, upcoming job changes or promotions, couples can have the tendency to slip into always thinking about tomorrow and not enjoying one another today. Couples massage is a great way to slow down time and do something together that is only about the moment. A one-hour massage session can truly relax all of the body's muscles, which enables the mind to take a break from thinking about the grocery list, the laundry list, and the home improvement projects. When a couple feels together in the moment and is not distracted by thoughts of the future, it can even enable them to develop their emotional connection to one another, leading to improved intimacy and communication.
Next time you are planning for the weekend and all you have on your list are soccer games, home depot runs, and house chores, consider adding in a short one hour block to that busy schedule for you and your spouse to enjoy a couples massage together. It is the perfect way to jump-start your connection to one another and slow down that busy body lifestyle!
Elements Massage in the Scottsdale Promenade 480.998.2120