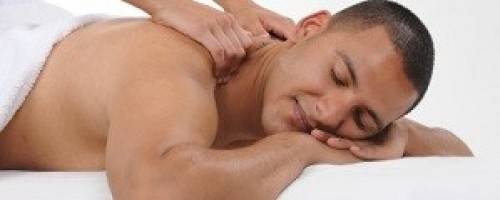 Reenergize Throughout the Day During the Holidays
Elements Massage Scottsdale Promenade Dec 16, 2013
The holiday season is a unique combination of happiness and stress. It's a time for family; it's a time for remembering; it's a time for being thankful for the good things in life. However, it's also a time of busy shopping centers; hunting down gifts; organizing parties; baking and cooking; and just generally managing the chaos of get-togethers, school holidays, and family gatherings. While immensely rewarding, the holidays can also be intensely tiring. Running errands, attending parties, and even decorating can make anyone tired and drained as the days drag on. There are easy, quick exercises you can do to keep energy levels up throughout these busy festive days, so you can keep up with the demands.
Stretching and healthy snacks are the two simplest and quickest ways to reenergize throughout the day during this busy time of the year. Stretching helps relax muscles and eases stress, which allows you to refocus and feels refreshed after a few minutes. Simple, quick stretches like a chin tuck to ease neck tension, or a seated hip stretch to ease stiffness in your hips and lower back. Stretching helps get your blood moving and oxygen flowing. Bolster these energizing effects by having a healthy afternoon snack. A fruit smoothie packed with vitamin rich fruit like bananas, strawberries, and blueberries, topped with some plain, tart yogurt makes a great midday treat that will pick up your energy levels and give you a boost to get through the end of your day. The holidays can be as tiring as they are wonderful, so make sure you take the time to keep yourself healthy and energized to enjoy them to the fullest!
Pop into our studio at Elements Massage Scottsdale Promenade for a rejuvenating 30 minute massage - this may be the pick me up you need at this time of year! 480.998.2120
Share your thoughts, leave a comment!
Comments (0)