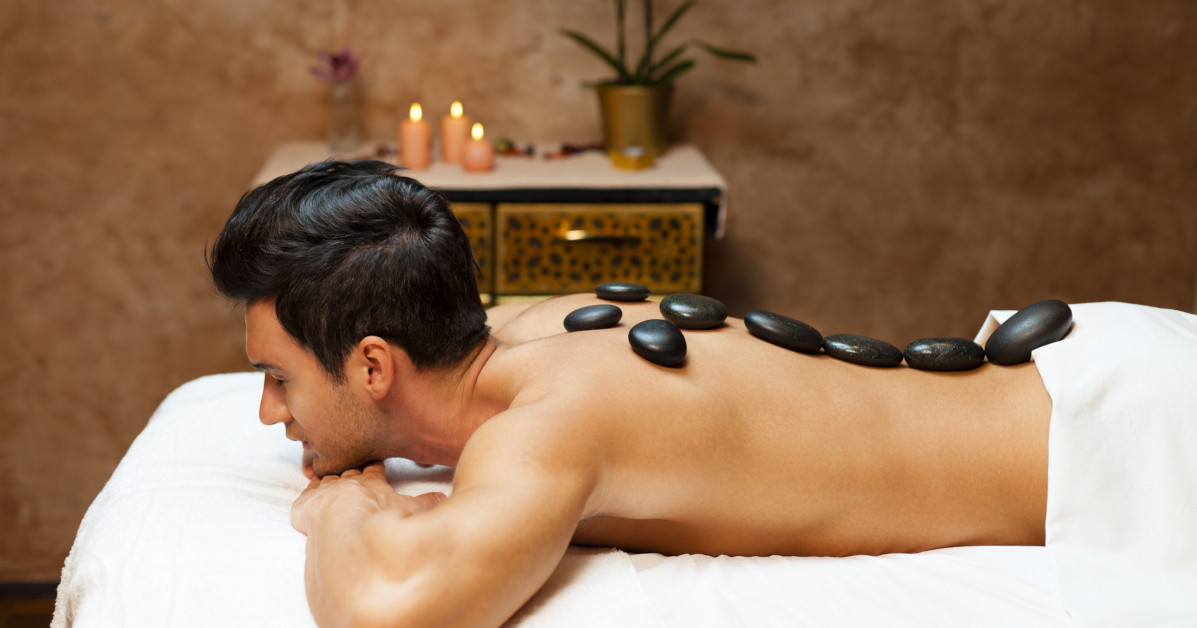 October is Massage Therapy Month with Elements – Learn about Hot Stone Massages
Elements Massage Scottsdale Promenade Oct 2, 2013
Typically only celebrated in the final week of October as Massage Therapy Awareness Week, Elements is devoting the entire month to this immensely beneficial health treatment. Take advantage of this education campaign! Call and book and appointment with Elements Therapeutic Massage Scottsdale Promenade and ask about the new client special. There are many different types of massage and massage techniques that therapists have at their disposal, and a technique that was developed fairly recently is the hot stone massage.
Hot stone massage was developed by a therapist in Arizona in the early nineties. Stones are heated with water until they reach a certain temperature. Once they are removed from their hot bath, they are placed on strategic points on the back, hands, or even between the toes. The heat seeps into the muscles and relaxes them. The stones are usually then removed so that the massage therapist can use their hands directly. The more relaxed muscles allows for deeper pressure to be applied during the massage, which can result in more toxins being removed and more tension worked from the body. This technique has also been shown to improve circulation as well as sleep quality by providing a deeper sense of relaxation and stress relief. If you're intrigued by this variation on the classic therapeutic massage, call and book an appointment to find out for yourself!
Elements Massaage Scottsdale Promenade 480.998.2120
Share your thoughts, leave a comment!
Comments (0)