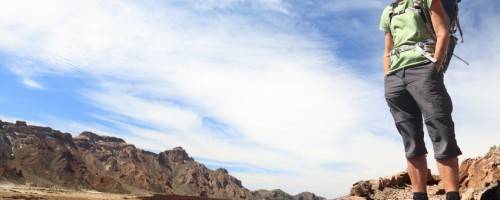 Fight the Heat with Massage
Elements Massage Scottsdale Promenade May 11, 2015
Living in Arizona comes with plenty of perks, and many of them are related to the outdoors: mild seasons, numerous national and state parks, and plenty of beautiful outdoor space. However, as any resident knows, the heat of the summer can sometimes make enjoying these things a little difficult. As we move deeper into spring and the temperatures keep rising, it is important to properly care for our bodies for the heat in order to continue using the trails, parks, and other spaces for fun and fitness. Heat can have a myriad of affects on your body – over-heating, dehydration, and even fatigue. These conditions can be intensified during any kind of exercise in above average temperatures, but massage therapy can help reduce these effects or speed recovery.
When you exercise, your body temperature rises because your blood is working harder to deliver oxygen to all of your muscles, but when the weather is hotter, your heart sends large amounts of blood to your skin in an attempt to cool it down. This means less oxygen gets to your muscles during a work out, which can result in more cramping and soreness because your muscles are not getting the same amount of nutrients in the warmer weather as they would when it's cooler. Also, warmer weather means more sweating, so your body may also be low on important salts and minerals after a work out. This is why hydrating properly cannot be overstressed – it will keep you feeling better before and after a workout! But adding massage therapy to your fitness routine can help your body recover from the soreness and cramps. Sports massages have been shown to help reduce muscle pain and swelling that results from strenuous exercise, as well as reduces the amount of recovery time and prevents injuries. So, get yourself ready for the warmer temperatures by calling Elements Massage Scottsdale Promenade to set up an appointment. Take care of your body in the Arizona heat so you can keep enjoying all your home has to offer!
Share your thoughts, leave a comment!
Comments (0)