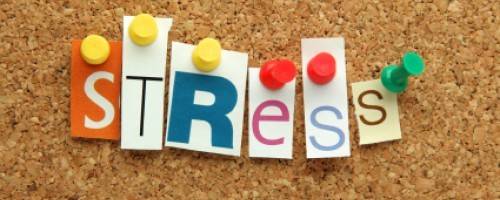 Stress and Its Effects: How You Feel It
Elements Massage Peoria Oct 30, 2014
Although we talk about stress as something entirely unwanted, in reality it is actually a natural part of our bodies. Ingrained in the fight or flight response, it can help us get things done, but constant daily stress is a drain on our energy and has negative effects on our motivation, libido, focus, and immune system. The physical ways that stress can affect you are varied, but they are often tied to specific physiological mechanisms. One of these mechanisms is how stress releases specific hormones into your blood stream, which over prolonged periods of time can wear you down and wear you out.
The hormone cortisol has a stimulating effect – it increases heart rate, feeds your brain oxygen, and encourages your body to metabolize more energy in order to deal with the stress. In a situation like a competitive sporting competition, these are all good things. But under continuous stress, your brain eventually limits the amount of cortisol entering the blood stream because it has become desensitized to it, which can make you feel tired and lethargic all day long. One way to manage this effect is to exercise regularly – your brain will release cortisol during exercise, which can help you feel energized as well as help you sleep better! Also, when you're stressed out, your body often produces more androgens – a specific sex hormone – that can have a number of physical effects. First, higher levels of androgens are linked to break outs and acne flair ups, and it can also cause loss of hair about three to six months after a stressful situation. Using wash and ointments can go a long way to help clear up break ups, and a balanced diet can usually restore hair follicles back to health. However, face wash and lots of vitamins cannot fix constant stress or anxiety.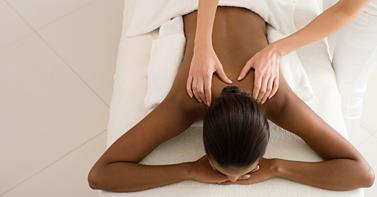 One way to help reduce stress and help give your body a chance to recover is with therapeutic massage. Massage therapy, by relaxing muscles and improving circulation, helps your body reset and deal with stress. It reduces the amount of hormones like cortisol or androgens in your blood stream and gives your lymphatic system a boost to help rebalance your physiology. This way when you try to engage in healthier habits, like working out or meditation, you are not starting from a disadvantage – you can start from a much better place, already on the road to recovery. Call and book an appointment with Elements Massage Peoria to get yourself on track and managing stress and its effects on your body. 623.399.4400
Share your thoughts, leave a comment!
Comments (0)