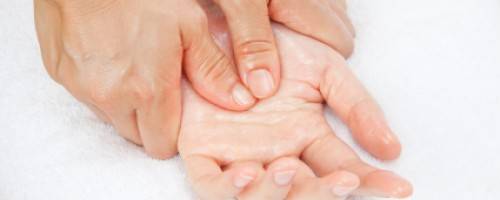 Not So Mystic Reflexology
Elements Massage Peoria Mar 20, 2014
Reflexology often gets shrouded in dialogue of mysticism. In our biomedical driven culture, anything that is not directly tied to cells or DNA often gets dismissed, which means that some very helpful, very old holistic approaches to health get left behind, or they get relegated to "alternative medicine." This should never be an insult, but it's typically said with the same tone we reserve for discussing the usefulness of chicken soup in curing the cold. Reflexology is a thousand year old treatment that focuses on muscle tension and reducing pain by viewing the body as an interconnected whole. There are muscles, veins, nerves, tendons, and so many other physical connections running through the entire body – it seems silly to think of the body as anything other than a whole.
Reflexology in therapeutic massage allows therapists to address specific problems or ailments that are more difficult to address with typical massage like internal pains or system ailments. Reflexology uses nerve system points located in the hands, feet, neck and ears to impact different areas of the body that are connected to those points. According to the Maine Council of Reflexologists, there are approximately 7,200 nerve endings in each foot, 2,500 in each hand and 435 in each of your ears that correspond to every part of your body. By applying pressure to these points, usually starting in your feet, massage therapists can use these connections to relax your mind and body in a holistic, big picture way. Biomedical approaches focus on alleviating the symptoms more often than it focuses on causes and prevention. Overall, the most common areas in your body that reflexology can help improve include the nervous, circulatory and lymphatic systems, as well as sensory stimulation, biomechanics and relaxation responses. Call Elements Massage in Peoria to book an appointment to experience the less-than-mysterious benefits of reflexology!
Share your thoughts, leave a comment!
Comments (0)