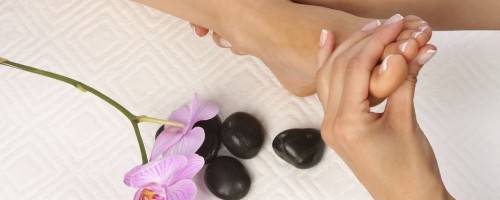 Lymphatic System and Massage
Elements Massage Peoria Jul 2, 2015
One of the ways that massage improves health and wellbeing is by boosting the body's ability to heal and repair itself. The most commonly known ways that massage helps the body take care of itself is through rebalancing of stress hormones levels, increasing circulation, and improving ease and quality of sleep. However, one less well known way that massage can give the body the boost it needs to fight for itself is the impact of massage on the lymphatic system. The lymphatic system is a subsystem of the circulatory and immune systems – it produces lymphatic fluids that flush toxins, bacteria, and other forms of infection from the body. A sluggish lymphatic system can lead to fluid retention, muscle soreness, and inflammation. So how can massage help this system do its job?
The lymphatic system has strong lines of defense in the gut and in the blood stream. Toxins and other nasty things often get to us through our skin and our stomach, so the lymphatic system has a serious presence in those areas. Massage can help the lymphatic system function through increasing circulation, easing digestion, and by stimulating and relaxing muscles. Together, these get your lymph system working harder, increasing the amount of lymphatic fluid in the body. Instead of 1 to 3 liters of fluid per day, massage can help your body produce 10 to 30 liters! This means that infections, toxins, and bacteria that could be making you feel sick and sluggish or even in pain will be flushed out of the body faster and more thoroughly with therapeutic massage. Also, massage helps increase the count and function of white blood cells, giving your immune system a boost too. If you have been struggling with aching joints, inflammation, or just feeling weighed down and slower than normally, you will benefit from regular massage therapy and all the good that comes with it. Give your body the boost it needs to take care of itself, and call Elements Massage Peoria today to book an appointment!
Share your thoughts, leave a comment!
Comments (0)