Adding massage therapy to your regular fitness or health regimen is a great way to make sure that you're taking care of your body and mind by easing muscle tightness, reducing stress, and rebalancing your internal system. Regardless of age or fitness level, therapeutic massage can provide healthy help in an array of ways, depending on your own personal goals, and determining how often you should schedule massages is never a one-size-fits-all scenario either. There are a few different things to consider when determining how to get the most out of your therapy schedule: time, goals, and cost.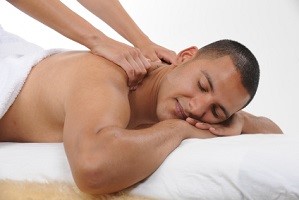 The first thing to consider is how much time you have for therapeutic massage. Everyone would love to get on the table once a week, but often our busy schedules prevent this from being a reality. Studies show that massages as often as once a month provides the frequency and regularity needed in order to see the benefits of massage therapy. The next things to consider are what you want to achieve with your massage therapy. If you're trying to manage chronic pain, research shows that once-a-week session for the first month and then reducing to once a month is the most effective schedule. However, if you're trying to manage every day stress or wear-and-tear, then once a month is once again enough for you to feel relaxed and refreshed. Talk to your therapist about your goals and what kind of frequency would best serve meeting them! If cost is a factor, you must consider your budget in order to determine not just how your schedule and goals affect your massage frequency, but what can you afford. At Elements Massage in Peoria, we provide massages at reduced costs to our Wellness Program members to make this incredibly beneficial treatment more accessible to more people.
Regularly scheduled massage therapy is an excellent way to keep your body and mind happy and healthy. Carefully consider the best way to balance the three factors - time, goals, and cost - in order to receive the most benefit from your massage treatments. At Elements Massage Peoria we want each session to be the right massage for each individual client, and your regular schedule is no different. Call to find out what frequency will work the best for you! 623.399.4400.