Page 1 of 29 Next »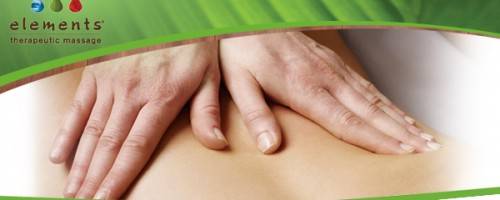 Mar 9, 2011 Health
Therapeutic Sports Massage - for the Elite and Occasional AthleteTherapeutic sports massage was originally developed to help athletes prepare their bodies for optimal performance and aid in quick recovery. Many elite athletes consider sports massage an essential part of their training and recovery routine. They rely on it to help them train more effectively, improve performance,...
Page 1 of 29 Next »
The Elements Way.®
Therapeutic, handcrafted, and personalized massage.
Our Studio Location
Elements MassageParker
Next to Tea Leaves Cafe
18551 E Main Street
Suite 1B
Parker, CO 80134
p. (303) 805-1902
f. (303) 805-2019
View Map Favorite
Hours of Operation
Mon - Sat 9am - 9pm
Sun 9am - 7pm
Closed Easter, Thanksgiving, and Christmas Day.
Featured Downloads