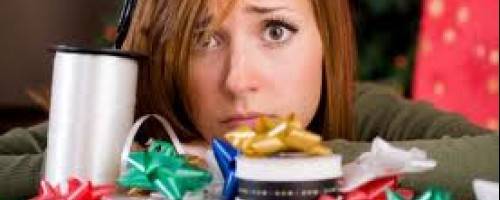 Reduce Holiday Stress with Massage
Dec 9, 2014
Reduce holiday stress!
The holidays are supposed to be a pleasant time filled with relaxation and family bonding. Unfortunately for many, the holidays have turned into something else, something far different from the enjoyable experience described previously. If your holiday season is more accurately described by last minute gift shopping, endless errand running trips, busy schedules, and a lot of stress, it might be time for you to slow things down and take some time to reduce that dreaded holiday stress.
Massage
A great way you can eliminate some stress brought on by the holidays is to get a massage. If your opinion of massage stretches only as far as it being an indulgence, you may want to consider all of the physical, emotional, and mental health benefits it can bring you. On top of revitalizing and soothing the body and mind, massage can also:
Relieve pain through the stimulation of endorphins
Improve circulation by increasing blood flow which can reduce heart rate, lower blood pressure, and relax muscles
Strengthen the immune system by increasing cells in the body that assist in the fight against sickness or disease
Recover the body by decreasing swelling, releasing achy muscles and stiffness, and improving range of motion
Diminish stress through muscle and mind relaxation, reduce feelings of anxiety, and enhance your overall well being
Improve sleep for less feelings of fatigue and more energy
Share your thoughts, leave a comment!
Comments (0)