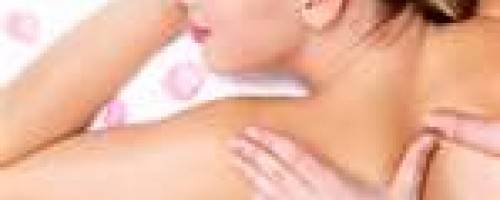 Back to School and Massage
Essential Bodyworks Aug 19, 2013
Boosting our immune system and our families becomes utmost concern, especially with millions of children returning to school this fall. Devotees of massage therapy know it's relaxing and feels good. But massage may also be an effective tool for maintaining good health. How do we know?
Just last year researchers from Cedars-Sinai Medical Center reported that a single massage produced measurable changes in the immune system and endocrine system of healthy adults.
Dr. Mark Rapaport led researchers to compare 53 healthy adults. Over half of the adults received a 45-minute Swedish massage and the rest had a 45-minute session of light touch massage. Blood samples were taken before the massage began and at regular intervals up to one hour after the massage was completed.
The researchers found that the Swedish Massage group indicated a benefit to their immune system. The Swedish Massage group noted a sizable decrease in the hormone that contributes to aggressive behavior and small decreases in the stress hormone cortisol. The blood tests also indicated an increase in lymphocytes, cells that help the immune system defend the body from harmful substances.
"This research indicates that massage doesn't only feel good, it also may be good for you," Rapaport said in a news release. "People often seek out massage as part of a healthy lifestyle but there hasn't been much physiological proof of the body's heightened immune response following massage until now."
Share your thoughts, leave a comment!
Comments (0)