Elements Massage Murfreesboro Specials
New Client Special – $30 Off Your First Massage Session
What We're Offering
Take a step away from the stress of everyday life and enjoy a relaxing escape to Elements Massage! We'd love to meet you, so we've put together a special offer exclusively for new clients. Let us help you ease away tension, anxiety, and more!
Our New Client Specials:
1-Hour Massage Session for $79 (Reg. $109)
We invite you to experience the rejuvenating benefits of massage therapy and discover the positive effect it can have on your body and your well-being. Enjoy relief from back and neck pain, reduced stress, increased circulation, improved range of motion, and more!
Join the Elements Massage Birthday Club for an Exclusive Massage Offer
Join the Elements Massage Birthday Club for an Exclusive Massage Offer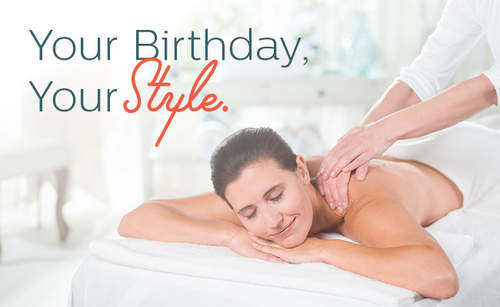 About us
At Elements Massage of Murfreesboro, our massage therapists combine the right massage techniques for each client. The first step in getting the therapy you need right now is determining what type of pressure you prefer. Our unique level system identifies the right pressure for you based on your needs.
Each therapist at Elements specializes in working out the tension by blending techniques from several types of massage. Our massage therapists are trained in Swedish and Deep Tissue massage. Some have had advanced training in other techniques, and everyone has techniques in which they're especially skilled or experienced. That is why we look at your health history, goals, challenges and lifestyle to match you with the therapist who's best for your situation - not just put you in a time slot!