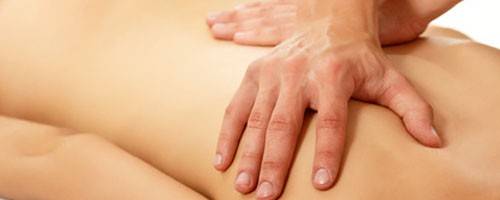 Therapist Testimonial
Hannah Rose, LMT Jan 14, 2016
Not every client is here to "get better". For some clients getting better is not the hand they were dealt. Terminal illness, degenerative disease, and paralyzed limbs are just a few examples of conditions I've helped clients manage. Treatment is focused on feeling a little bit lighter, more aligned, and stronger to carry on with daily medical attention and possibly working out the last details of their life. Every time I have the honor of serving in this way, the clients and their care givers are so grateful for the ease of troubles, even if its just for an hour.
The first person that comes to mind is a client that I had started seeing a few years ago. She had been recently been diagnosed with stage 4 brain cancer. I remember her zeal for wanting to spend her last active months doing things that brought her the most joy but not everyone in her life around her could even come close to matching her enthusiasm. They were struggling to grip the reality of her condition. She had never had a massage before but after her first treatment she was so happy with her feeling of lightness that she scheduled out an appointment every week for weeks after she thought she wouldn't be alive. Massage helped keep her focused on staying true to her goal of joy and let go of the fear her loved ones were carrying. I saw her for about 2 months. She had her ups and downs of course, but she always let me know that massage was such a life giving gift she was blessed to have found at the end. What an absolute honor!
Hannah Rose Ecklund, LMT
Lead therapist at Elements in Middleton, WI
Share your thoughts, leave a comment!
Comments (0)